After U.K.-based Channel 4 decided to cancel Top Boy back in 2013, London's answer to The Wire found new life on Netflix. Many, including myself, were heartbroken to find out that the show was probably never coming back after the two-season, eight-episode series ended on a cliffhanger. The road here was long and arduous. Not only were fans confused about the cancellation, so were the cast and crew.
In a September interview, the show's creator Ronan Bennett called the cancellation "a slap in the face to the community it was representing" when asking Channel 4 the reasoning behind the decision. Ashley Walters (who plays former Summerhouse top boy Dushane) was less angry and more confused, but he takes a more diplomatic approach when I brought up the cancellation. "To this day, no one's been able to answer that question," he said. "I would say in Channel 4's defense, they never really go on to a third season of any show that they do. So for them, I think it was a natural cut-off point."
The show was popular in the U.K., though, and with the second season-ending the way it did, the team had to have thought there was another season coming. "At the same time, as popular as the show was, because it was on commercial TV over here, that station only picks up maybe 1.5 million views on any show that they do anywhere, and that's their highest point. We were reaching that peak, but it was still to a small audience, if you know what I mean. It had a kind of a niche sort of market," Walters added.
Now, in response to years of public outcry, and with the help of Drake, Top Boy has finally made its return to Netflix after a six-year hiatus. And apparently the Canadian rapper was as distraught as we all were telling HeyUGuys at the London premiere, "It reminded me of people I grew up with and guys that I know and situations that I've witnessed. So I really just felt super connected right away, but then it disappeared on me." Drake then, along with his business partner Future the Prince, asked around on how they could help revive the series for a third season. Ultimately, they found a partner in the streaming giant for exclusive rights and a 10-episode season was greenlit. That last detail is important as the usual U.K. telly standard is only about four episodes a season.
Going from four episodes a season to 10 has helped creator Ronan Bennett and his team to dig deeper when continuing the Sully & Dushane roadman saga. "When you have 10 episodes you don't need to hit story dates one after the other. You have the time to let the actors and the director to take a little bit more time to establish the characters." Ashley agrees saying, "[Four] wasn't enough time to try to build the characters and show the reasons why they do what they do and the consequences of those actions." And that they did.
"Top Boy is ours. Everyone feels like a part of it" - Kano
With more episodes this go 'round, they were able to flesh out each character and really entrench the viewer into the environment the inner city London youth deal with on a day-to-day. Whether it's the racism and xenophobia affecting how these characters deal with their existence in London or how immigration policies affect the parents working hard to give their children a better life, this season tackles the real issues that contribute to the inevitability of a criminal class. Bennett and company aren't out to glorify the street life.
Along with FX's Pose and Snowfall, Top Boy is one of the more important shows out right now involving marginalized communities of color. Each show highlights stories that are rarely taken seriously. Top Boy gives us a glimpse of London's criminal underworld through the perspective of black and brown youth that we never see. "Top Boy is ours. Everyone feels like a part of it," rapper/actor Kane Robinson (who plays former Summerhouse top boy Sully) says when I ask how impactful the show really is in the U.K.  "[The London youth] have ownership over it because it's so true to where they're from and I feel that's important on many levels, for the communities that we're talking about."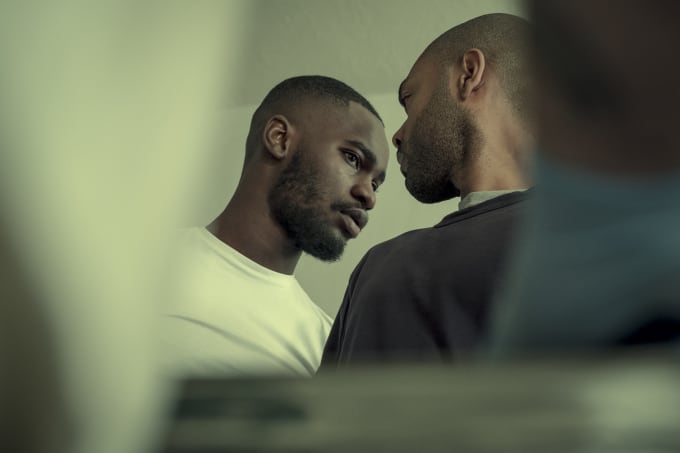 Like it's spiritual American predecessor The Wire, Top Boy is more than just a crime drama—it shows the hows and whys, immersing you in London's contemporary backstreets (similar to the way Peaky Blinders does for 1900s Birmingham). Bennett made it his duty to layer the story with the socioeconomic and sociopolitical issues that plague urban London youth, ultimately driving them into a life of crime but at the same time showing how easy it is for one to fall in love with the fast money after a taste of success. Bennett was adamant about keeping things authentic as possible whether it be the lingo, clothing, or the politics that allow for such an environment to exist in the first place. "One was the casting, which was done by a very special casting director here, George Hamilton. He specializes in street casting and he himself comes from a difficult background, which is quite unusual for casting directors." Another way to keep things as real as possible, Bennett explained, is to have a democratic set. "That goes from the costume designers, production designers and everybody else on set."
The grime and UK rap scene plays a major role in bringing this side of London to life, specifically in employing legends like Ashley and Kano, plus bringing the next generation in Little Simz (who plays Shelley) and rapper Dave (who plays Modie) on board. "We are trying to be as true as possible," Kano says fresh off dropping his latest album Hoodies All Summer. "We're representing people's lives in Top Boy so we're trying to tell it as true as we can, you know? I don't want anyone saying 'Nah, that's not real.' I couldn't go to the barbershop, if that was the case [laughs]."
When I ask Ronan about how the show was influenced by grime, he didn't try to front like he was hip, but he does have teenagers who listen to grime and rap alike. He's more tuned in than he lets on because he then followed up his coyness with some great insight of the energy in Britain right now. "Britain is in a political crisis," he says. "And it's not just a political crisis, it's a cultural one." Bennett adds, "I think white Britain is asking itself who it is. And simultaneously, black Britain is exploding culturally. It has a diverse, confident energy. Everything goes into the mix and I think the music part of it is just so vibrant and confidant that you can't avoid it. Why wouldn't you take that to the show?"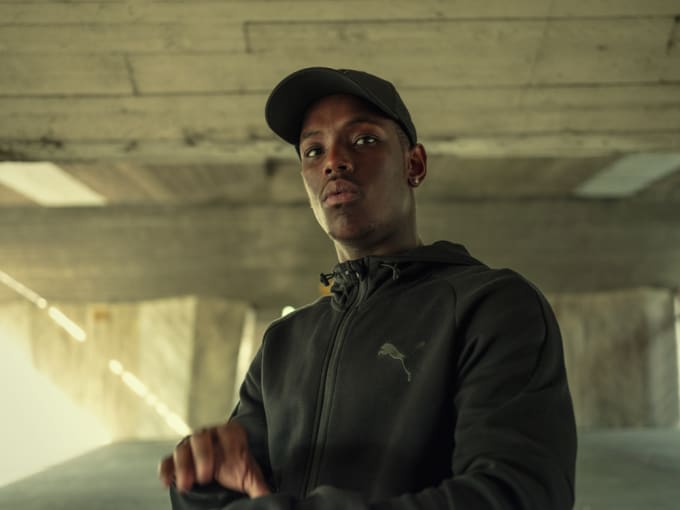 And that is exactly it. Top Boy has this infectious energy about it. Some of it has been fed by newcomer Micheal Ward (who plays the new top boy on the block Jamie); his performance and storyline were essential to this season. "It was important for us to show that kind of stuff and not glorify it," Kano adds. "And I think with the new character of Jamie, we show that moral conflict. I'm not trying to justify his behavior, but we're trying to show that these are the situations that people find themselves in, and it's just how it is in the ends." Top Boy brings the perspective that the streets need, no matter the hemisphere.