Cardi B and Offset Drop $1,400 Tip for $3,000 Meal in NYC
Cardi B and Offset made sure to leave a generous tip for waitstaff after a date night at Brooklyn Chop House left them with a $3,000 bill to pay.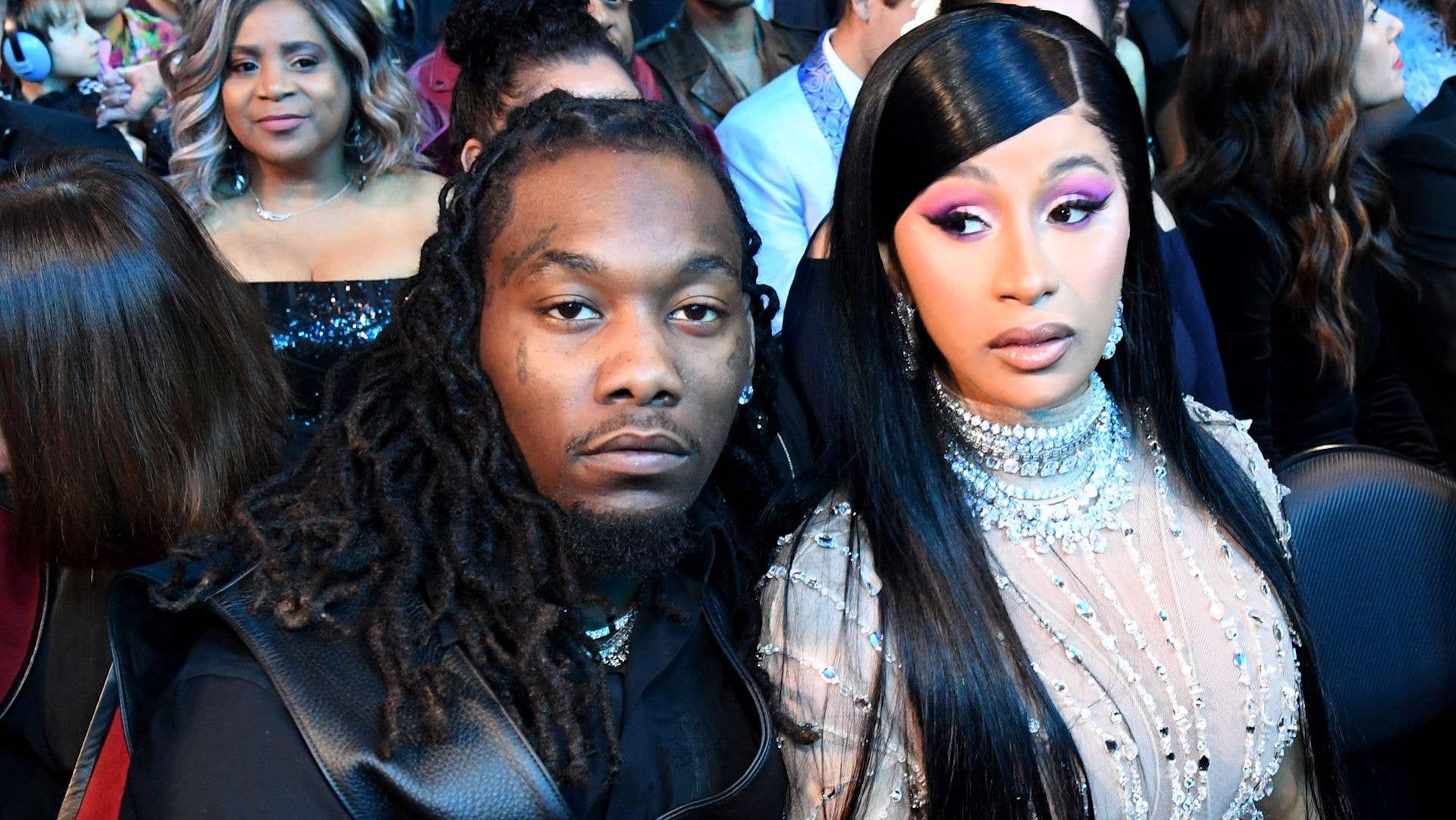 Getty
Image via Getty/Kevin Mazur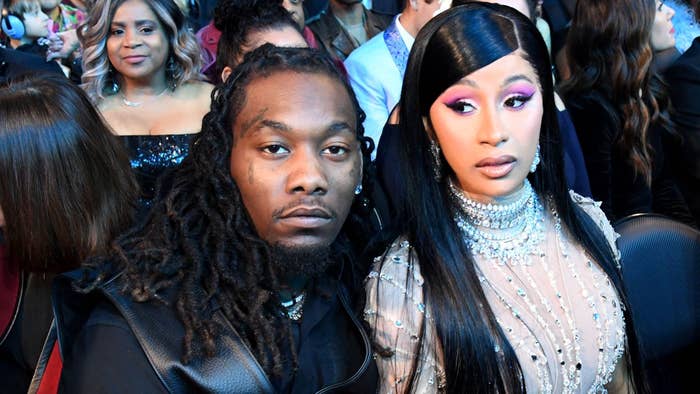 Cardi B and Offset made sure to leave a generous tip for waitstaff after a date night in NYC on Monday left the superstars with a $3,000 tab.
Page Six sources said Cardi and the Migos rapper were dining at Brooklyn Chop House and left a hefty $1,400 tip on a bill that included orders of dumplings and desserts.
They also snapped a pic with owner Robert "Don Pooh" Cummins, who went on to share screenshots of the Page Six article on his IG Stories, seemingly confirming the report.
The couple's experience was better than the time they visited the Manhattan eatery in November, when during a fully booked night the staff hustled out diners who had reserved a table in order to make room for Cardi, Offset, and 10 of their friends. 
"[The other patrons] were on dessert, so [staff] brought them over bottles of Cristal and free desserts to get them to vacate the area for Cardi," a source told Page Six of the evening last fall. The duo left a massive tip during that dining experience as well, spending over $1,000 on dinner and leaving another thousand for the staff. A different source said, "[Cardi] was very gracious, and really nice. She was very friendly to everyone. Everyone loved it."
The more recent Brooklyn Chop House date came weeks after the couple showered each other in expensive gifts for Valentine's Day, exchanging Audemars Piguet watches valued at $375,000, along with six Chanel bags. Cardi celebrated the romantic gifts on Instagram.
The couple also recently gave each other matching tattoos and welcomed their second child, a baby boy who is now five months old. They also share three-year-old Kulture.