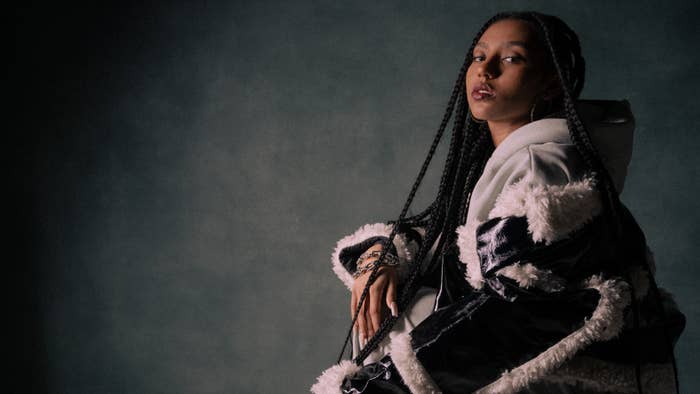 This Mississauga-based baritone vocalist is made from the constellation stardust of kids on televised talent shows. Or moon dust rather, as her name is Luna Elle. "The 'Elle' part is just half of my actual name, Michelle. After some brainstorming with my team, we kinda spontaneously decided that Luna just sounded nice with it!" she tells Complex Canada. The stars aligned with her stage name and throughout her musical journey; she released her very first single in 2021 and, shortly thereafter, built the buzz and courage to pursue a career. 
Not many up-and-coming R&B singer-songwriters can say they were co-signed by Shaq as "next up" in an Instagram post. Let alone 16-year-olds, but the sultry crooner Elle can, among other accomplishments, like recently releasing her debut EP L.O.V.E (which stands for Loss Of Valuable Energy). According to Elle, her relationship with romantic love isn't yet jaded, but as a true songwriter, she uses the experiences of those around her to write from a relatable place. 
We caught up with Luna Elle to discuss her inclination to convey emotions, her affinity for "old school R&B," and where else she's spending her valuable energy nowadays.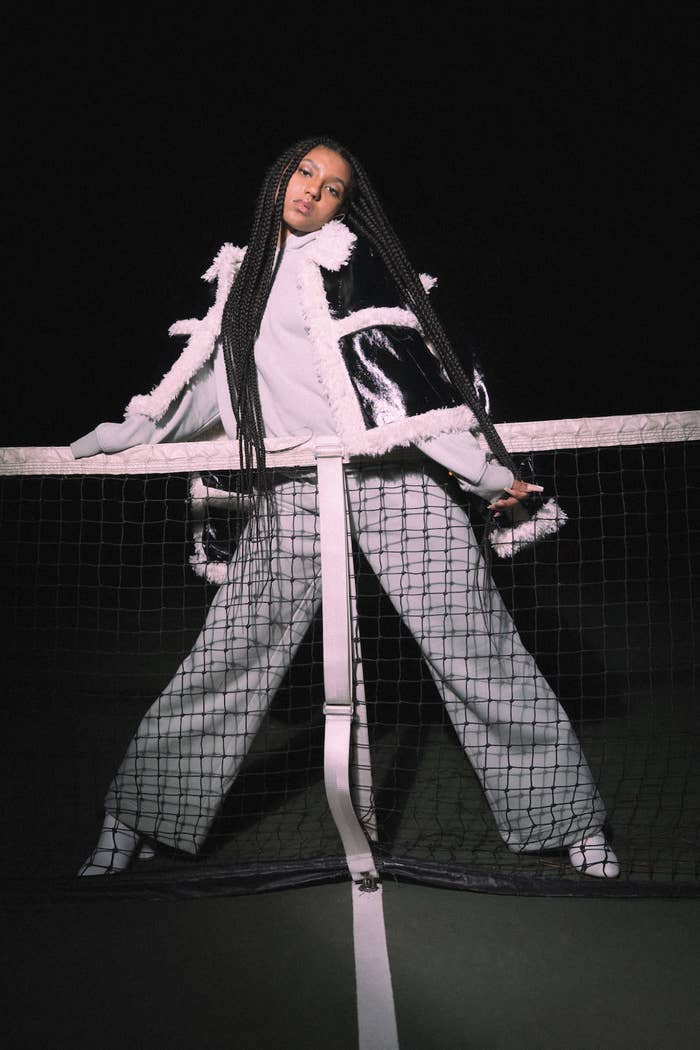 Let's get into a bit about your background. Where are you from? 
I'm from Mississauga and grew up my whole life here. My dad is Canadian and my mom is Ghanaian. 
Did your parents' relationship with music influence yours or did you find your path?
I feel like I found my path. I want to experiment more with Afrobeats. Obviously, I do love Afrobeats, Ghana loves Afrobeats, so I think it has a bit of influence but for the most part I think I found my own path. 
What was your relationship with music growing up?
I've always loved music. I've been singing since I was little and I remember my sister and mom would play old school R&B—well pretty old school for me—and I remember loving it. I've always gravitated towards R&B or more emotional music. 

Who are your musical influences?
My favourite artist is Beyoncé, she's my number one. I also love a good Jazmine Sullivan, Brandy, Aaliyah, or Sade sometimes, only a little bit—I've only dabbled into her and even Toni Braxton. She has a lower voice and I really like lower voices. 
"A lot of my audience is older. Not many people my age tend to listen to slower R&B anymore, so I do keep that in mind."
You're soon-to-be 17 and have already released an official body of work but take us back to the very beginning. When and how did Loss Of Valuable Energy begin?
After I released my first couple of singles and was getting a lot of good feedback, I was like why not just drop a project. I feel you don't get a full sense of someone's abilities until they drop that first initial project. I wanted it to represent how I wanted to convey myself as an artist. Not just a compilation of songs that I think are good, I wanted it to carry a message to the people who are listening. If you listen to it in chronological order, how I set it up was a story, from beginning to end. I was very picky with where the songs were placed, I shuffled them around a lot because I wanted the message to be very clear. 

You likely get this a lot, but you convey your emotions and take on love in an unbelievably mature way. What and/or who has informed your pen and delivery up until this point? 
I take a lot of my inspiration from the older people in my life. For example, I have an older sister, she's quite a bit older than me, I think 15 years. I've had a front-row seat to all her troubles in life and even a lot of her friends because I'm cool with them as well. I'm her little sister so she likes to talk to me about that stuff. 
I try to think of my music from their perspective, like "Oh, what would they relate to?" A lot of my audience is older. Not many people my age tend to listen to slower R&B anymore, so I do keep that in mind. Also, that's just what I like writing about. 
Your EP uses love as an acronym for loss of valuable energy. Would you say have you given up on the age-old fight for forever or are you taking a timely hiatus? 
I feel like it's neither. I think the name was more interesting to me. I don't feel that way about love, however that's what the project conveyed and I needed the name to fit the project. It kind of contradicts itself. You think of love as something that you'll have forever—all happy and good feelings. But then it's also a loss of energy because if it doesn't go right, isn't that how you feel sometimes? Like you wasted your energy on something you thought was love but wasn't. It was sort of a play on words and interesting to see that all those words could make up the word love. 
My life is boring when it comes to love. I'm 16, I don't do much other than going to school, the studio and playing soccer. It's not much to do with myself but more what I see. I put multiple stories together and created one story.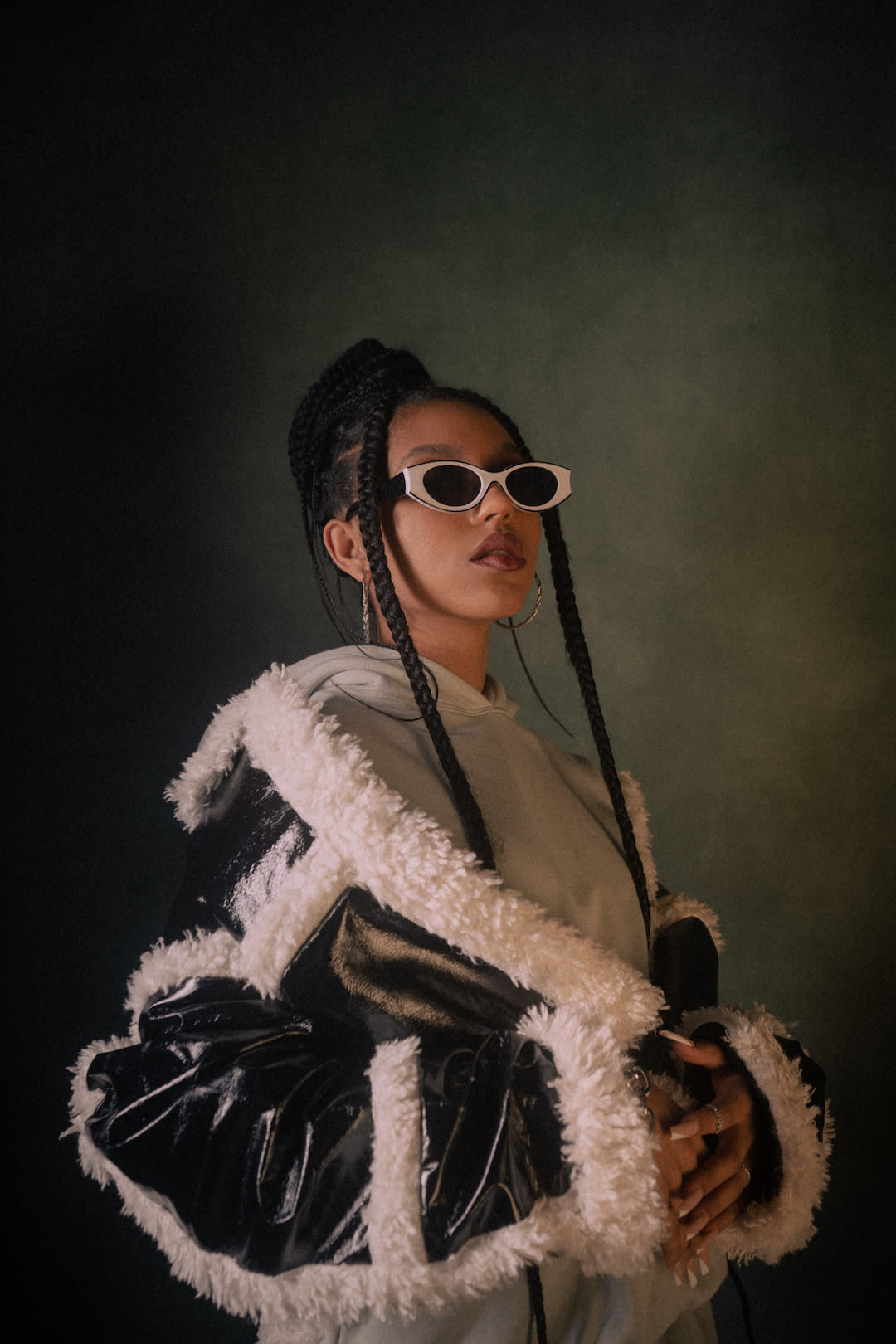 What are you divesting your 'valuable energy' into these days?
Obviously school; it's not my favourite but I've got to get through it. When I'm not doing music or focusing on school, I'm playing soccer. I've always played soccer and been a pretty athletic person. It's my favourite sport. I don't think I could ever imagine my life without music but also I couldn't imagine life without soccer. If I could somehow do both, I would I don't know if it's very likely but if I had to choose one, it would probably be music. 
Do you have any advice you'd give to anyone battling on the love fields right now? 
You're not the only one. Everyone feels it at some point but you got this, keep moving, keep pushing through it. At some point, you'll realize that relationship wasn't the one for you. It wasn't providing you with anything long-term and eventually, you'll find a long-term person you'll love forever. And if not, that's fine too. Life is full of ups and downs.