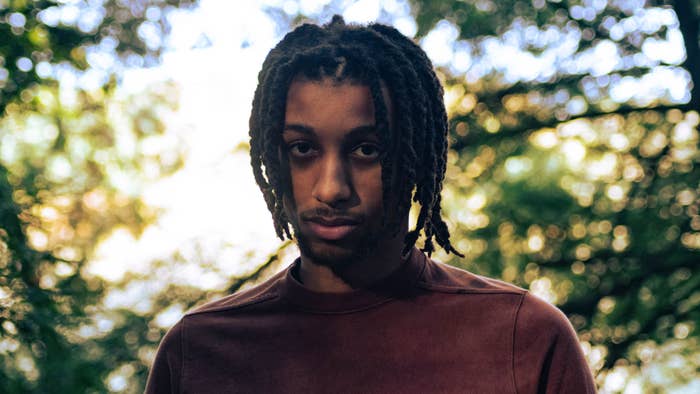 Kofi's introspection over the last three years has fueled the flames of his second album, Why Not? releasing May 20th on Red Bull Records. The Toronto rapper, singer, and producer spent the final year as a professional volleyball player in his Los Angeles dorm room questioning the limitations others have placed on him yet meticulously crafting his conflicting thoughts into 12 tracks. "All my life, I've been told what I couldn't do—you can't be an athlete and a musician. You can't be a producer and an artist. You can't be a singer and a rapper. You can't have a thriving career and a relationship. This album is me questioning those voices and proof that I am going to do what I want to do because it is me," Kofi shares in a press release. 
This project is riddled with Afro-inspired sounds, attributing influence to his Ghanaian roots and love for Afrobeats like on his favourite and most Kofi-like single "On Me." Amid questioning others, he also questions his creative motives and the influences behind the sounds he chooses to emulate, even when produced with pure intentions. "The world has a funny way of appropriating things, and I sometimes feel guilty when I make Afrobeats, even though I'm Ghanaian."
We spoke to Kofi about the common ground between playing professional sports and creating music, his upbringing as a Ghanaian-Canadian and beginning to find his signature sound on Why Not?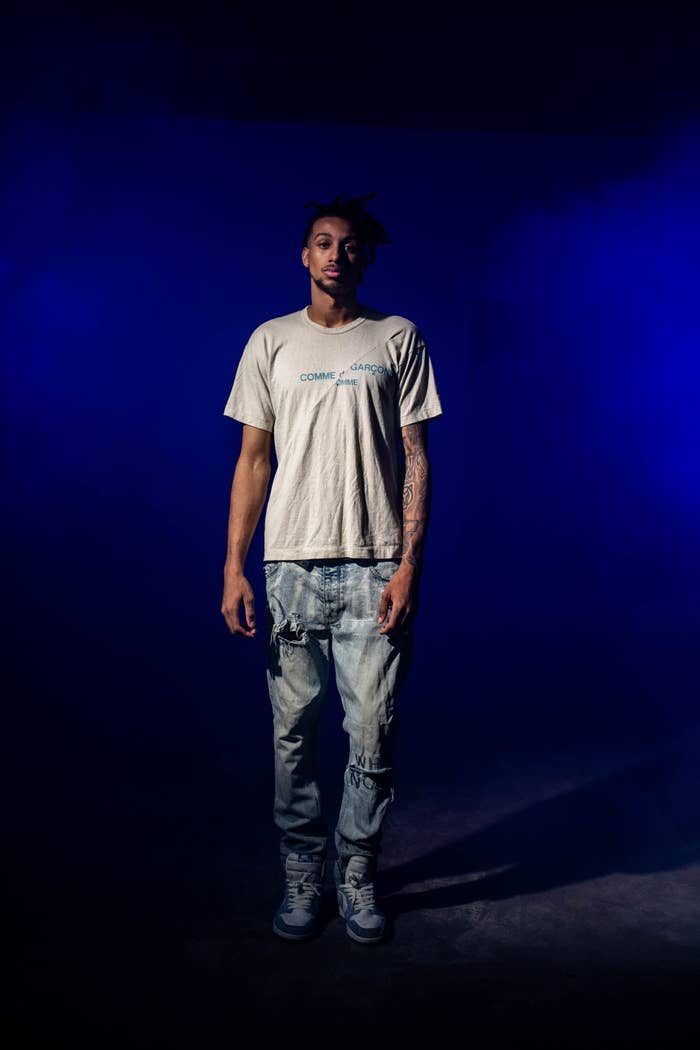 You played volleyball at UCLA and transitioned into a multi-hyphenate creator. Are there any parallels in your process professionally playing sports and creating music? 
The discipline and work ethic that comes from being a high-performance athlete crosses over well. That goes for everything but especially in music. The one place it's not the same, which was a bit of a learning curve for me, is in athletics; it's very black and white, success or failure. It's not subjective whether you win or score a point. Whereas in music, it's completely subjective. I could make the best song ever, and everyone else could hate it–you know what I mean. 
On Why Not? you respond to the naysayers who believe you can't excel at more than one thing, in your case, be a producer and artist. What is your advice to anyone trying be pursue more than one passion? 
If it's something you can see yourself getting up in the morning every day and working relentlessly and loving, I don't see any reason why to not spend your life doing it.
You told Complex you started creating hip-hop, then explored creating other sounds like R&B, dancehall and even Afro-inspired records, like "On Me." Would you say you've narrowed in on a signature sound on Why Not?  
No, to be honest. Why Not? is a complication of the last three years of work, so there are a lot of songs on it that are just me finding my sound–which I think is pretty cool. This project started in my student apartment at UCLA, while I was still there. That's where I made the bulk of it. Then the rest was made during COVID. There is a timeline through the years and you can definitely hear the evolution. 
The later songs like "Haunt Me," "On Me," and "DJ," I think are closer to my true sound, which is just me outside of any influences. It speaks to my friends, where I grew up and everything. I love "On Me," it's the most true to what I enjoy making and what I listen to. I also like "DJ" a lot. Then there is "Story Of My Life 2" which I think is lyrical and paints a picture.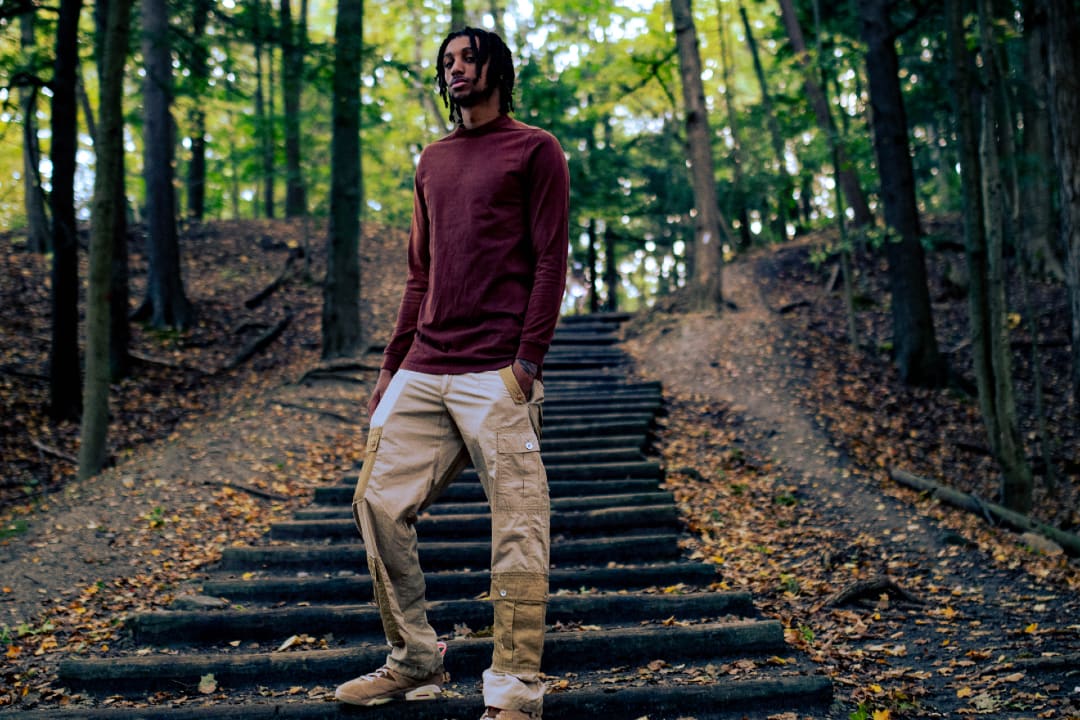 Speaking of Afro-inspired music–how do you feel about the wave of Afrobeats music worldwide? 
It's amazing! I'm a huge fan of Afrobeats, and I just think it has to be protected. The world has a funny way of appropriating things, and I sometimes feel guilty when I make Afrobeats, even though I'm Ghanaian. I was born in Canada, born and raised in Toronto. There are so many different cultures in Africa, and the music is so diverse—I just feel like it has to be protected.
How was growing up as a Ghanaian in Scarborough? Were you connect to your culture all along or rediscovered it later? 
My dad is Ghanaian, and my mom is from Canada. My dad is a truck driver and was on the road a lot. When I was young, my grandma from Ghana took care of me and raised me. So, Twi was my first language, but then my grandma went back home, and I lost a bit of that side. I mean, my mom did her best to keep me in tune. I finally got to go two years ago in the winter and see all my family I haven't met before. It was great, and I definitely want to go back. It's one of the top destinations I've ever been to. I have to go back, it's such a beautiful place ad the people are so kind. 
How did you connect with Ghana's rising star Kwesi Arthur on "Don't Give Up On Me," and how was collaborating with him? 
I'm a huge Afrobeats fan. There aren't many artists coming up that I haven't tried to tap in with or who's songs I don't know. I've been listening to Kwesi for a long time, and I sent him a couple of DMs asking him to work. Then he randomly sent me a DM because he heard one of my songs and as like "Oh bro, this song is so hard, we need to work," before he realized I already DMed him. So I booked my flight right then and there. We locked in and had like two studio sessions and did that song. We've got to do more though.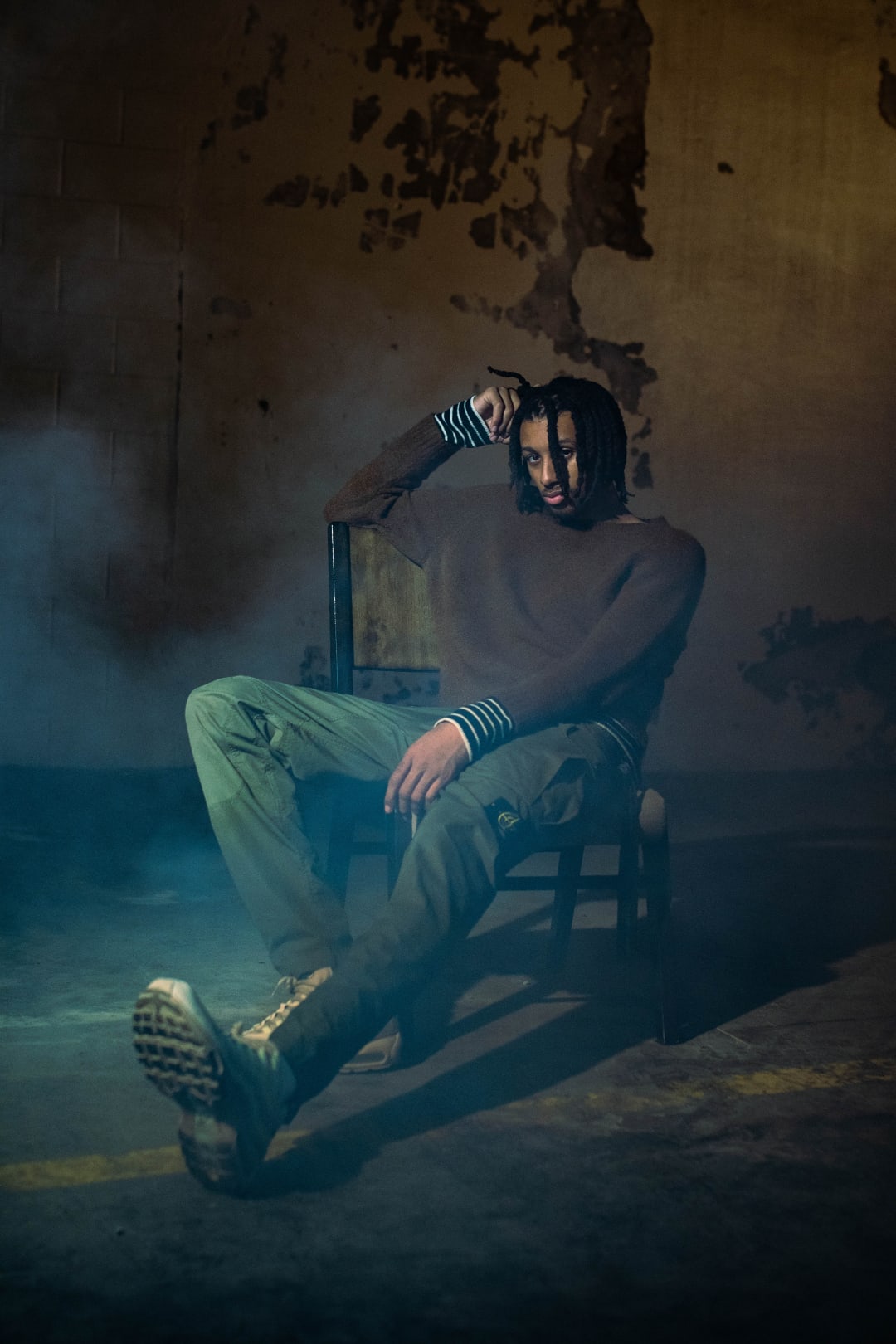 Are you excited about your community basketball initiative with Toronto's Waterfront Community Centre on May 22? How did that come about? 
I'm super excited. We were brainstorming things to do and Toronto has this buzzing basketball influencer community. I'm tapped in with some of those guys just from being around the city and going to different ball runs. So we wanted to build something like this for the community.
What's next for Kofi?
I'm always making music in one way or another, so my goal is to get better at expressing what I want to express through my music. After this release, I'll probably do a couple of singles, maybe a remix or two and then I already have the next body of work outlined.