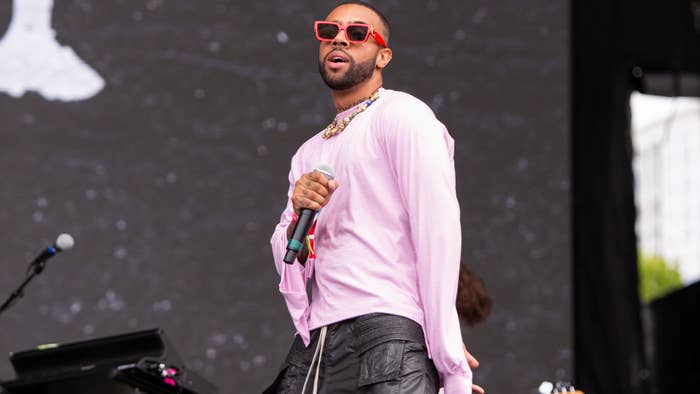 Vic Mensa has reached a plea deal in connection with his previously reported arrest over shrooms.
A rep for the Loudoun Commonwealth's Attorney in Virginia recently told TMZ that Mensa had pleaded guilty to a single count of possession of a schedule III controlled substance, a misdemeanor. Per the terms of the reported deal, Mensa won't have to serve a 12-month sentence in jail and is instead being given an equivalent amount of time on probation. Among the other requirements are the completion of 25 hours of community service.
In a statement included in the TMZ report, Mensa is quoted as having pointed to his longstanding transparency about mental health, which—as has been roundly reported in recent years—is a field in which shrooms-focused research is playing a groundbreaking role.
"Unfortunately, our laws have not kept up with the research showing that psychedelic plants and compounds can be successfully used to treat otherwise treatment-resistant mental illness," Mensa, who also expressed hopes of the "silver lining" of his case being that it puts more eyes on the positive research behind psychedelics, told the outlet.
The laws have indeed fallen dramatically short of the progress being made on the research side. In April, for example, a study on psilocybin was released by UC San Francisco and Imperial College London scientists focusing on how it could alleviate depression and other conditions by way of a "general mechanism" facilitating "greater connections" in the brain.
The study's findings, per David Nutt of Imperial's Centre for Psychedelic Research, collectively stand as the latest sign of psilocybin's potential as a "real alternative" to traditional depression treatment methods.
Oregon, meanwhile, will soon become the first state to launch a legal market for therapeutic psilocybin.