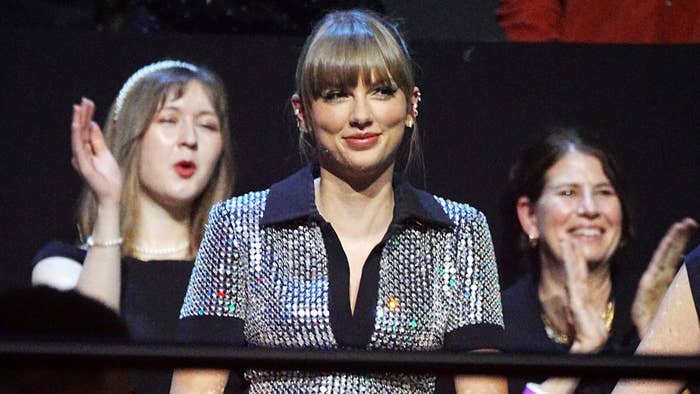 As anyone who's recently tried to secure tickets for top-tier artists' upcoming tours can attest, the whole process has felt especially futile as of late, particularly when it comes to seemingly inflated prices and even the most dedicated of fans not being able to gain access.
This was especially apparent in the recent Ticketmaster controversy over Taylor Swift tickets. As previously reported, Swift herself ultimately addressed the fan-frustrating mess, saying in November she was "trying to figure out how this situation can be improved" in the future."
"I'm not going to make excuses for anyone because we asked them, multiple times, if they could handle this kind of demand and we were assured they could," Swift said.
On Tuesday, the controversy was made the subject of a Senate Committee on the Judiciary hearing. The hearing, billed as "That's the Ticket: Promoting Competition and Protecting Consumers in Live Entertainment," Sen. Dick Durbin opened with comments about the issue at hand and also directly called out the 2010 merger of Live Nation and Ticketmaster, which has been roundly criticized in the past.
In short, as Durbin explained and as was further detailed deeper into Tuesday's hearing, it is many lawmakers' belief that explanations provided by Ticketmaster and its parent company Live Nation Entertainment are not sufficient.
"In the decade plus since the merger, Live Nation has consolidated its dominant position in the ticketing and live entertainment markets and the result is a competition-killing strategy that has left artists and fans paying the price," Durbin said.
Also speaking during the hearing was Joe Berchtold, president and CFO at Live Nation. While Berchtold claimed the company was aware it needed "to do better," the pushback from lawmakers shows that such promises aren't landing.
See more below via the Associated Press.