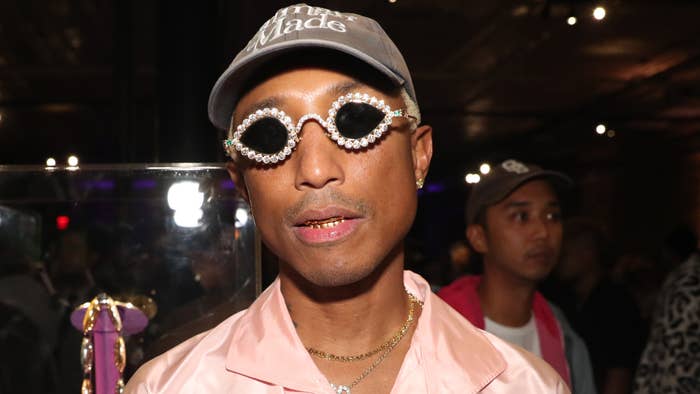 Pharrell's upcoming business forum, known as Mighty Dream, is giving attendees the chance to gather insight from a stacked lineup of newly confirmed special guests.
On Thursday, the three-day Mighty Dream Forum event announced details for both its roster of guest speakers and its comparably impressive slate of scheduled performances.
"Mighty Dream is going to be a gathering of some of the greatest minds in business and leadership," Pharrell said in a statement provided to Complex on Thursday. "We're going to have open and honest conversations about the importance of representation, equity and inclusion in business and entrepreneurship, and we're going to hold each other accountable to follow through with those changes."
Mighty Forum kicks off on Nov. 1 in Norfolk, Virginia and is set to give attendees three days of immersive experiences designed with the forum's underlying intention firmly in mind.
"There's no better place to do this than in my home state of Virginia, where opportunity and potential for success are limitless," Pharrell said.
Comedian Hannibal Buress, The SpringHill Company CEO Maverick Carter, and Formula One star Lewis Hamilton are among the guest speakers that will be taking part in the gathering. Also confirmed to be speaking are special guests from companies including H&M Group, ICONIQ Capital, LVMH, and more. Thundercat, Kaytranada, Saba, and Joe Kay will be performing.
For more info, including a breakdown of ticket options, hit this link.
Pharrell will soon be rolling out his new track with Travis Scott titled "Down in Atlanta." As previously reported, Scott previewed the Pharrell collab (and several others) at the kickoff show of his Road to Utopia residency in Vegas.