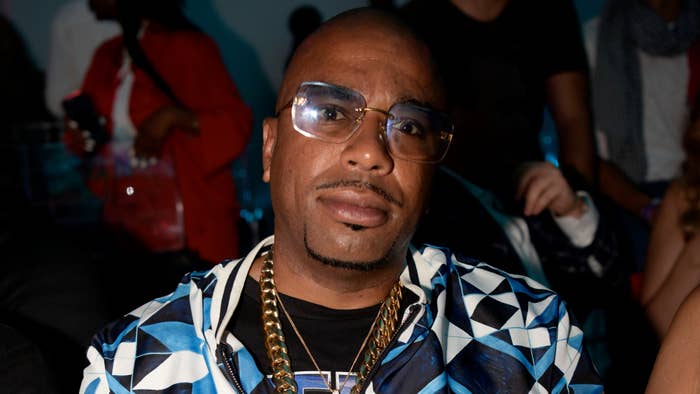 N.O.R.E. is questioning why some artists continue to put an emphasis on interviews with David Letterman, Zane Lowe, Oprah, and others.
In a series of tweets shared Wednesday night, Noreaga noted he's been "the best to this culture" by always putting "hip-hop first." Thus, he's questioning why artists go elsewhere and treat hosts like Letterman and Lowe (and Ellen DeGeneres) with "more respect [than] the culture."
Also receiving an apparent mention from the Drink Champs co-host was Gayle King. And later, N.O.R.E. called Letterman—who currently hosts My Next Guest Needs to Introduction on Netflix—his "favorite" when reiterating his stance.
"David letterman is my favorite but man why go there or Ellen before million dollars worth of game or joe or the champs or even twitter shit!!!" N.O.R.E. asked. See more below.
Featured on the latest season of Letterman's My Next Guest is Cardi B. The above comments, however, have nothing to do with Cardi and were not at all inspired by her appearance on the Netflix series, as Noreaga himself clarified in a follow-up tweet shared Thursday morning.
In the past, N.O.R.E.—whose Drink Champs series with DJ EFN regularly makes headlines for its long-form interviews, including recently highlighted sit-downs with ASAP Rocky and The Game—has touted the impact of the Revolt-aired show. Last November, for example, he took credit for getting people to "love" the artist formerly known as Kanye West again.
"I've done something no record label no women no culture can do," he said at the time. A highlight of Drink Champs' 2021 slate, of course, was the two-part rollout behind an interview with Ye that spurred a slew of content.