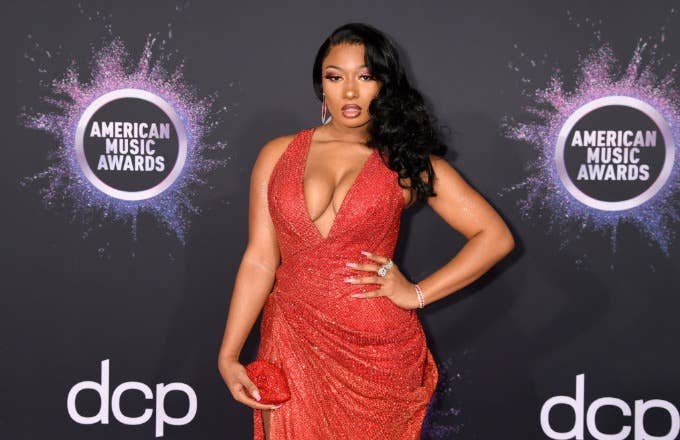 Megan Thee Stallion, who was among the artists presenting at this year's American Music Awards, closed out the evening with a quick freestyle that was seemingly shot just before leaving the Microsoft Theater in Los Angeles, California. 
Megan shared the freestyle to her socials on Sunday. Key quotables include  "Bitch, I'm 24 and single/Ain't no ring on my finger" and "Bitches be talkin' shit but they doing it from the back of us." See the quick clip below.
During AMAs 2019 arrivals, Megan spoke with Billboard about what's to come in 2020, including new music.
"I'm gonna finally put out a debut album," Megan said. "Like, I was really scared of commitment. My mixtapes were like my boyfriends and we were just dating. But sugar, my debut album, we married." Megan added that the album will allow the public to "get to know me."
Fever, Megan's inaugural full-length project, dropped via 300 Entertainment and 1501 back in May. Speaking on her relationship with 300 in a Complex interview at the top of the year, Megan detailed her approach to ensuring she remains a truly unique voice in music.
"300 was the label who showed the most, that they just wanted me that bad," Megan said. "They were persistent, they were calling everyday. They were not playing with me and I want somebody that's gon' show me that attention."