Any video that begins with Nick Jonas reading a tweet in which he's compared to a ferret is a video worth watching, and watching closely.
A new "Mean Tweets" segment dropped during Tuesday's Jimmy Kimmel Live, leading off with Jonas' big ferret moment. If you're unfamiliar with the "Mean Tweets" concept and incapable of figuring out context clues, the set-up is pretty simple: Various people far too important to give a shit what mere pedestrians think and/or tweet about them are asked to read supposedly "mean" (but sometimes just bizarre) tweets about themselves in front of a camera. Hilarity, of course, often ensues.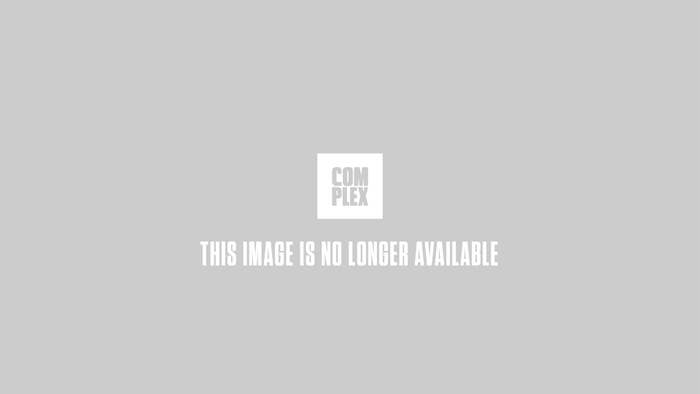 For the latest music-themed edition of the popular segment, Kimmel enlisted representatives across a variety of genres to almost poetically make their way through some fairly harsh comparisons. Alice Cooper gets hit with a testicles comparison, Blink 182 gets slapped with a likening to herpes, Fall Out Boy finds themselves at the center of an admittedly funny font joke, and Zendaya can't help but laugh at being called "a whole spaghetti." Common, Green Day, Usher, Ludacris, Pink, Erykah Badu, Steve Aoki, TLC, and more also pop in for some mean-ish tweets of their own. Anyway, watch the full clip up top while taking notes from Billie Joe Armstrong about how to handle negativity.
Speaking of Kimmel, he's fresh off hosting the Oscars for the second year in a row. When that ill-haired guy who's currently squatting in the White House tried to hit Kimmel with a mean tweet about the broadcast, Kimmel hit back with the perfect response: