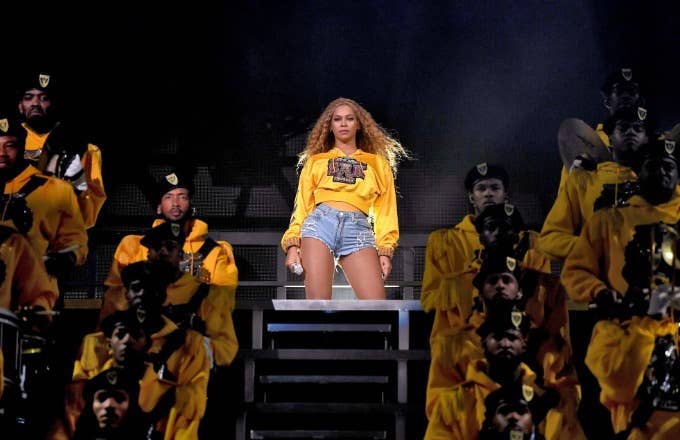 Thursday bought the reveal of a new wax figure of Beyoncé.
Madame Tussauds London captured a particularly celebrated era of Beyoncé—Beychella—with their latest wax tribute to the singer. In a statement to Entertainment Weekly, Madame Tussauds London boss Steve Davies broke down their decision to also give the wax figure the special privilege of one day in the space's spot usually reserved for Queen Elizabeth II. 
"Beyoncé is a living legend, rightly crowned Queen Bey by her legions of fans and industry insiders," Davies said. "If anyone is fitting of a claim to The Queen's spot in our attraction for the very first time, it's Beyoncé."
Madame Tussauds famously received some united criticism back in 2017 for a different wax figure tribute to Beyoncé, resulting in statements blaming that figure's less-than-thrilling aesthetic on things like lighting and flash photography.
This time around, however, fans seem quite pleased with the wax: