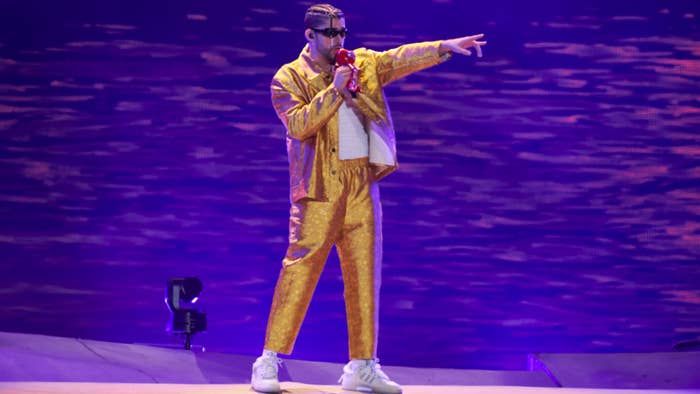 Bad Bunny is pointing to the concept of respect as a key factor behind the recently-made-viral footage of him appearing to throw someone's phone into a body of water.
As you've likely seen on your timeline in recent days, the video in question stems from an incident in the Dominican Republic and shows Bad Bunny walking with presumed members of his team when an apparent fan rushes up beside him with a phone in hand. 
For a few brief seconds, the individual is seen filming herself while brushing up against the artist so that both of their faces are in frame. Swiftly, Bad Bunny is then seen grabbing the phone and tossing it into the air, with the device seemingly making its way to the nearby water as a result of the throw in question.
While some have criticized Bad Bunny for his handling of the situation, others have come to his defense by pointing out how this interaction could be interpreted as a violation of personal space. On Monday, Bad Bunny himself addressed the controversy, noting it all come down to a matter of "respect" from his perspective.
"The person who comes up to me to say hello, to tell me something, or just to meet me, will always receive my attention and respect," he wrote in a tweet, per the translation seen below. As for those who "put a phone … in my face," Bad Bunny added, he will treat this type of interaction for what he believes it is: a "lack of respect."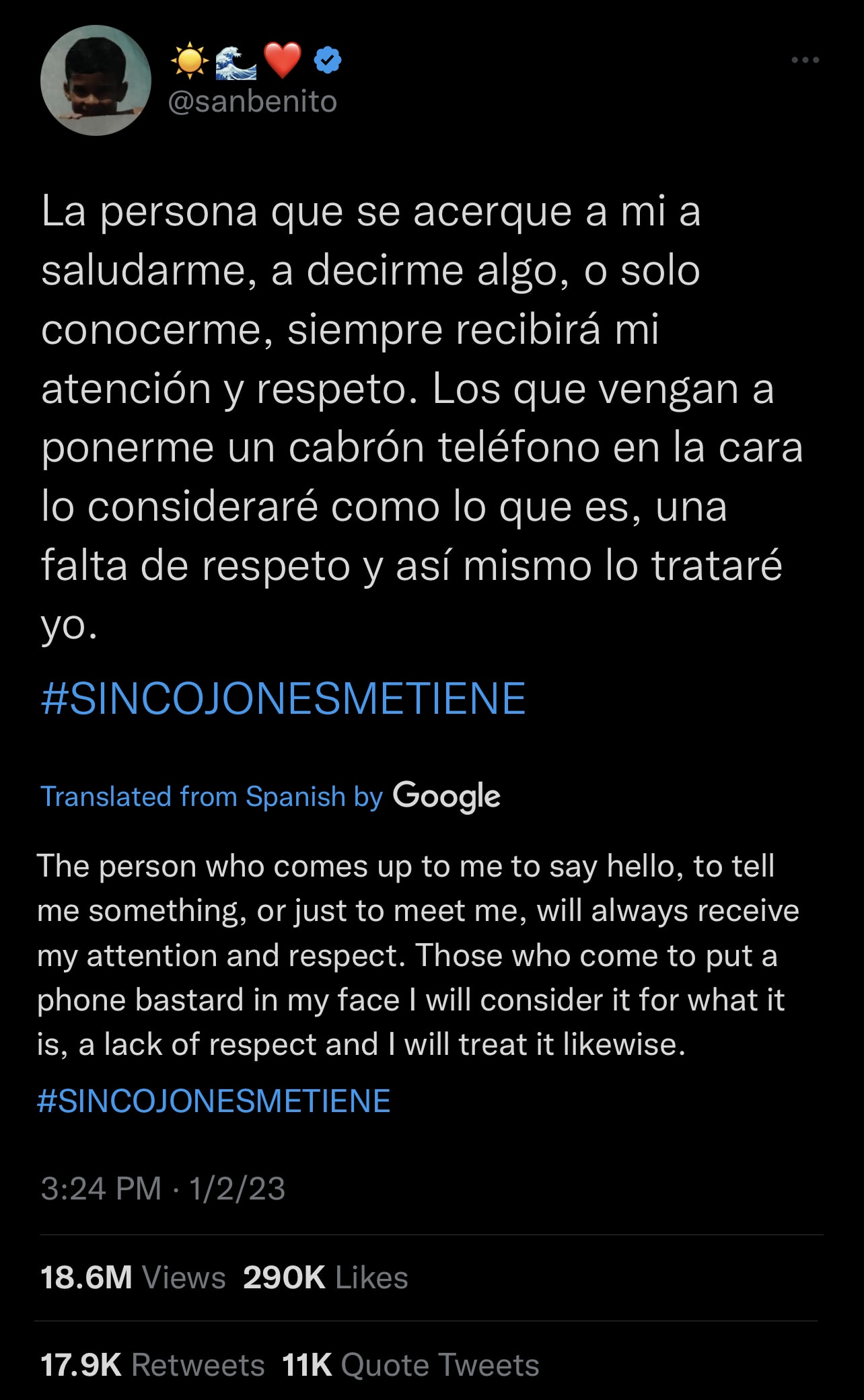 As previously reported, Bad Bunny is currently fresh off being named Spotify's most-streamed artist for the third year in a row. Un Verano Sin Ti, Bad Bunny's most recent release, also earned the distinction of being 2022's most-streamed album. The blockbuster release also landed among Complex's coverage of the year's best albums, notably coming in at No. 2 behind Kendrick Lamar's Mr. Morale & The Big Steppers.
Un Verano Sin Ti single "Tití Me Preguntó," meanwhile, was individually shouted out by ex-POTUS Barack Obama as one of his favorite songs of the year.