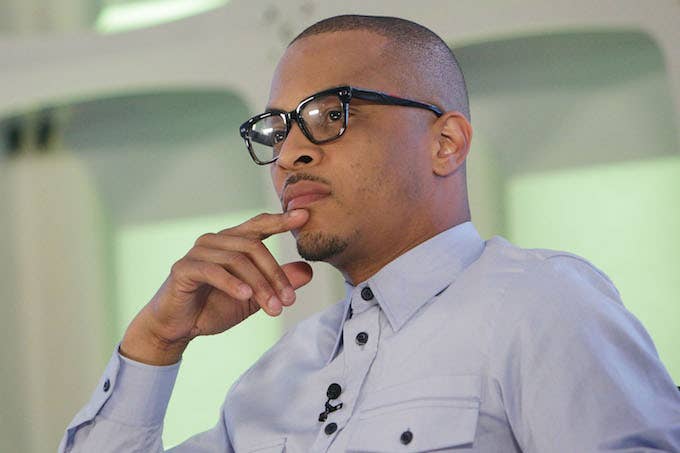 T.I. has taken to Instagram to show love and give thanks for his wife and kids.
The rapper dedicated the first post to his wife Tameka "Tiny" Harris, writing, "I couldn't imagine living in a world without you...or leaving you and the kids to have to live without me. I'm determined to make you happy by any means necessary."
In the following posts, he wrote messages to his seven other children: King, Heiress, Major, Messiah, Domani, and Deyjah Harris, and Zonnique Pullins.
For Deyjah and Zonnique, he wrote, "You have grown so much right before my very eyes & blossomed into strong, brilliantly opinionated, independent young women."
For his sons King, Major, Messiah, and Domani, he wrote, "I'm impressed by your growth & maturity & honored to lead,guide& direct you as you learn to master your destiny."
For his youngest daughter, Heiress, he shared a video of her crying, which also shows her instantly stopping when she hears Prince's "Purple Rain."
T.I.'s messages to his family appear to be connected to Kobe and Gianna Bryant's deaths. Among the rapper's most recent posts are four images involving the basketball player and his daughter, Gianna. T.I. also shared an image of text that said, "Whatever you mad at your loved one(s) about. I pray this moment that just shifted the energy and spirit of an entire nation just helped you realize it aint that deep!"