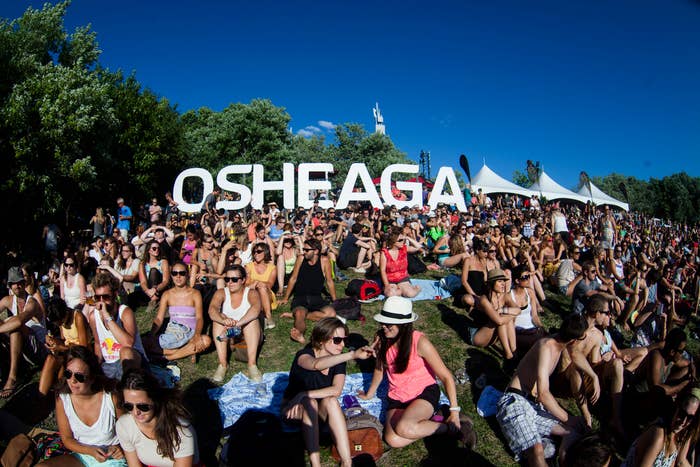 After two long years of pandemic cancellations, Osheaga is back with a huge birthday bash. This year boasts some pretty big headliners, with A$AP Rocky, Dua Lipa, and Foo Fighters set to be the leading faces for the Montreal-based festival's 15th anniversary. 
Canadian acts weren't forgotten on this year's lineup, with artists like Zach Zoya, Men I Trust, and Edwin Raphael set to grace the Osheaga stage. 
"Our goal since year one of Osheaga has been to create a festival for music fans who truly love the live music experience, seeing their favorite acts and discovering new artists," says Osheaga founder Nick Farkas in a statement. "This year's lineup is almost three years in the making; it has given us a lot of time to reflect on the last fifteen years. We wanted to stay true to our roots by putting forward a lineup that is diverse, eclectic, and multi-genre, as well as finding the balance between current and more established artists."
Last year, Osheaga hosted a scaled-back edition of the festival that focused on Canadian artists, with performers like Charlotte Cardin, Jessie Reyez, and Magi Merlin taking the stage. This year will be the first full-scale Osheaga festival since 2019. 
Back in 2016, Complex Canada posted an essential guide for Osheaga goers, with much of the advice still being useful for this year's festival. 
Osheaga 2022 will take place at it's usual stomping grounds of Parc Jean-Drapeau from July 29 to 31. Weekend passes are on sale now, with single day passes set to go on sale Friday at noon.