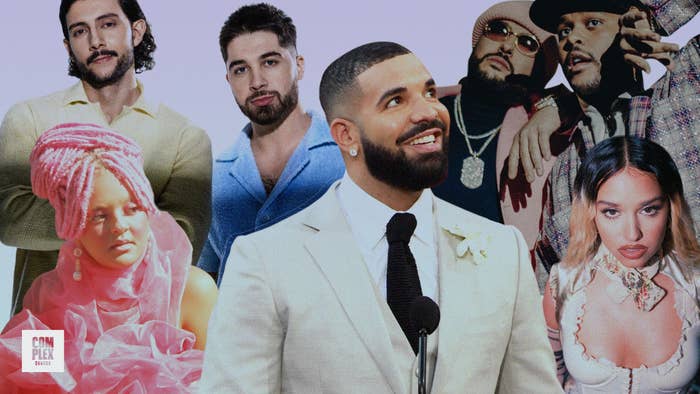 It's official: summer is over. There's a poeticism to the end of the season that stretches through the entire month of September. There's so much newness, especially for students starting the school year, but it all has a bittersweet tinge because we're seeing the sunniest season literally dry up and die before our eyes. And before we know it, we're back to shovelling grey slush and layering parkas on top of our puffers. Fun!
To soften the blow, we still have a ton to look forward to and indulge in, whether it's slow-burning singles trickling in from our long-lost faves Majid Jordan or finally getting to listen to Drake's overdue opus Certified Lover Boy in its entirety. Enjoying these drops in heavy rotation is a comforting way to balance out the impermanence of the changing seasons and this month, Canadian acts were behind some of the songs that we've been keeping on repeat. Keep scrolling for September's top tracks.
Drake, "Champagne Poetry"
Amaal, "Heaven"
TOBi and Brasstracks, "Good Luck For Real"
Drake f/ Lil Baby, "Girls Want Girls"
Hunnah f/ Amindi, "My Man"
Majid Jordan, "Summer Rain"
Belly and The Weeknd f/ Nas, "Die For It"
TwoTiime, "Juice"
Kallitechnis and Jarreau Vandal, "Selfish"
Tommy Genesis, "A Woman Is a God"