Gangsta Boo Calls Out Rappers 'Stealing' Three 6 Mafia Songs
Gangsta Boo had thoughts about two current hits seemingly influenced by Three 6 Mafia.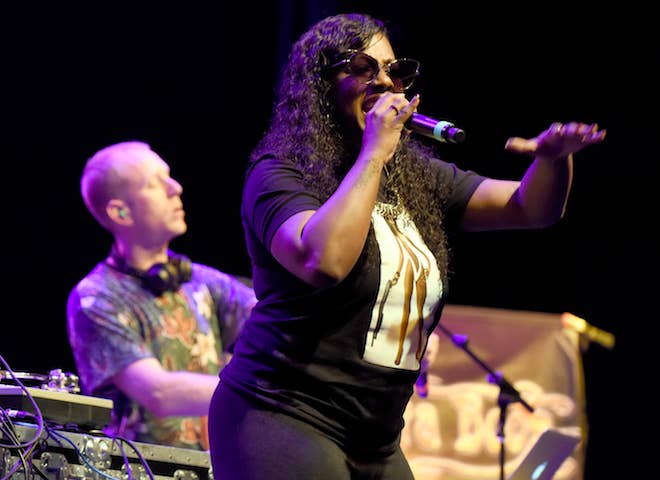 Getty
Image via Tim Mosenfelder/Getty Images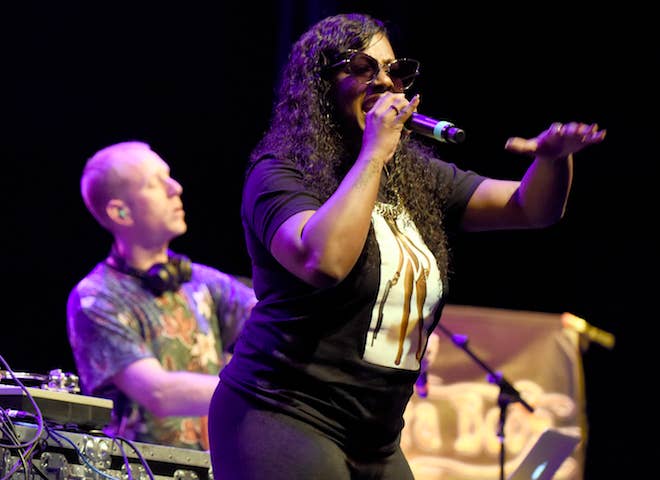 G-Eazy's "No Limit" is currently at the No. 10 spot on Billboard's Hot 100 chart while ASAP Ferg's "Plain Jane" occupies the No. 46 spot. To hear pioneering Three 6 Mafia member Gangsta Boo tell it, both artists owe a debt of gratitude to the sound she and the rest of the Memphis collective popularized during the '90s and early aughts.
STOP STEALING OLD 3 6 MAFIA SONGS!!!! COME UP WITH YOUR OWN MUSIC YOU STUPID ASS CLOWNS
"Stop stealing old 3 6 Mafia songs!!!!" Boo wrote in a tweet dated December 23. "Come up with your own music you stupid ass clowns."
Other listeners have pointed out that Cardi B's verse on "No Limit" and ASAP Ferg's "Plain Jane" carry flows similar to Tear Da Club Up Thugs' "Slob On My Knob." Tear Da Club Up Thugs was a Three 6 Mafia offshoot consisting of of founding Three 6 Mafia members DJ Paul, Juicy J and Lord Infamous.
Juicy J gotta be highly respected nigga "Slob on my Knob" the base track for two of the most popular songs this year. Both sparked round the same time too coincidentally
amazed that a g eazy remake of slob on my knob is the biggest strip club record of 2017 - yet here we are. juicy j the visionary. three 6 mafia's fingers are all over mainstream music today. from the chants to the hard beats they were ahead of their time.
I can't help but sing slob on my knob instead when Plain Jane plays
After pointing out the similarities, Gangsta Boo made sure to shout out Cardi B and shrug off having to "ruffle so many online feathers" in a reply Sunday.
Might be? She came in solo with a STRONG movement on some Gangsta female shyt 😍 def on that legendary train for sure 🤘🏾 Merry Christmas 🎅🏿🤶🏾

https://t.co/t34V9jUh5w
Didn't realize me speaking my mind would ruffle so many online feathers. Don't let me ruin ur holidays with online debates & the "let me school Gangsta Boo" sessions. Enjoy ur family ppl, be blessed baby & move on. *yawning* 😘
It's not the first time Boo has schooled listeners on Three 6 Mafia's influence, as both she and 2 Chainz have rightly credited what people were calling the "Migos flow" of rhyming in triplets to late Three 6 Mafia member Lord Infamous.
For those keeping score at home, G-Eazy did include Juicy J on the "No Limit" remix. And a cursory glance at the production credits of Ferg's "Plain Jane" confirms DJ Paul and Juicy J were both credited for a sample of "Slob On My Knob."