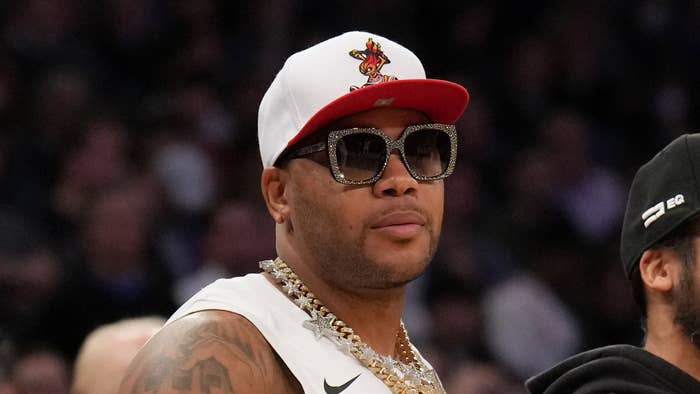 Flo Rida, real name Tramar Dillard, has reportedly agreed to a large child support payment package in a New York City courthouse on Thursday, according to Insider.
According to the agreement, Flo will pay $14,000 a month in support, $2,212 a month in health insurance, and set up a $300,000 escrow account for Zohar Dillard, his six-year-old son he shares with his ex-girlfriend Alexis Adams. The escrow must also be replenished annually, each September.
Flo Rida also reportedly agreed to give a onetime payment of $188,000 to to compensate Adams for outstanding expenses, including their son's school costs.
There was tension in the courthouse between Flo Rida and Alexis Adam's lawyers at some point during the trial, as reported by Insider.
"Either we're going to go to trial, or we're reaching an agreement — I don't want to talk anymore," Adams' lawyer told Flo Rida's lawyer.
Flo Rida's lawyer shouted back: "You want war? I'm ready for war. I'm waiting for a number from you. I was in the Marine Corps. I'm used to war."
Zohar was seriously injured when he fell from the fifth story of a New Jersey apartment complex in March. Adams claimed she went on Medicaid after Flo Rida failed to pay health insurance and medical bills following the fall. The six-year-old suffered a shattered pelvis, internal bleeding and fractures in his left foot after the fall.
Adams also alleged her ex failed to follow through with a 2018 support order requiring him to pay $9,000 a month plus medical and school costs for Zohar. Since that ruling, Flo is alleged to be behind on his payments and stopped paying the medical insurance for his son soon after his fall.
Back in January, Flo Rida was awarded over $82 million when he won a lawsuit against the energy drink company Celsius. Head here to read more about that.