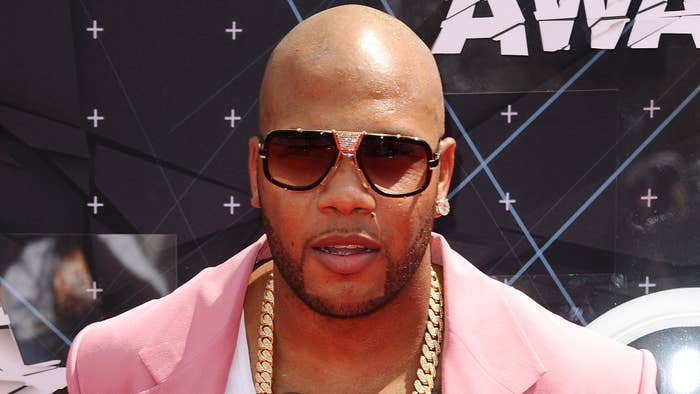 UPDATED 3/30, 7:30 p.m. ET: Flo Rida took to social media to thank "everyone who reached out with their concerns and prayers for my son."
He continued on his Instagram Stories, "He is getting the best medical care and miraculously survived a tragic fall. I ask for your continued prayers as he undergoes rehabilitation but I would appreciate that this remain a private matter."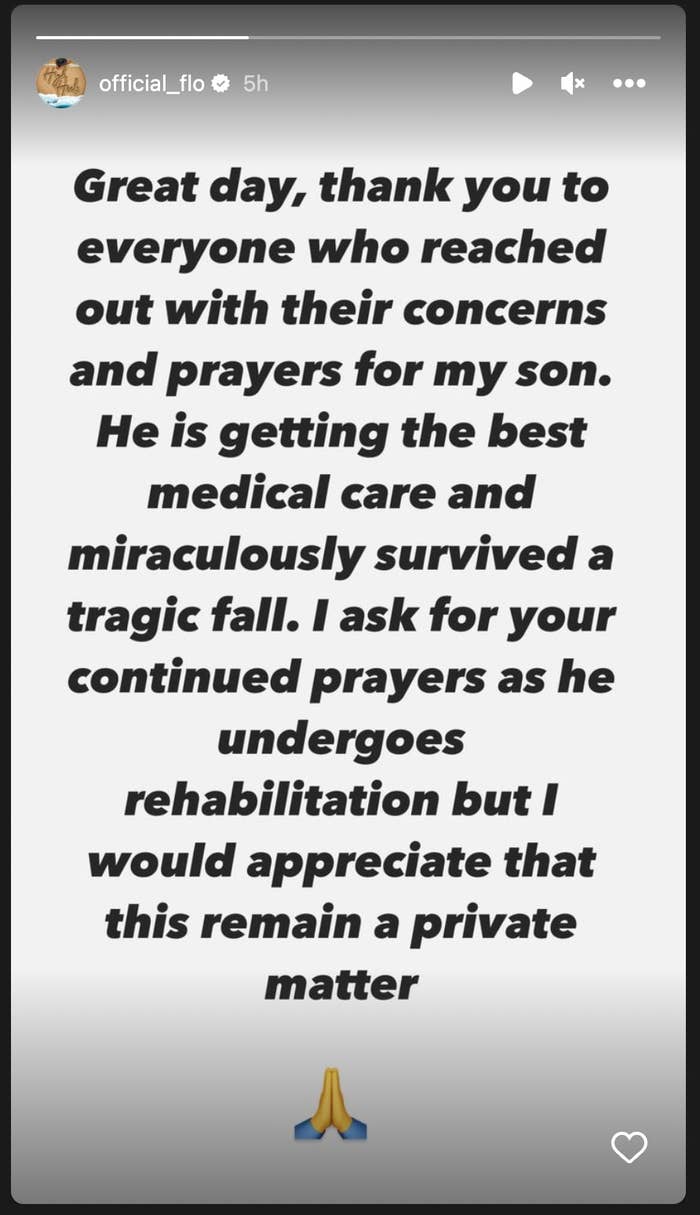 See original story below.
Flo Rida's baby mother has filed suit after the pair's six-year-old son was seriously injured following a fall out of a fifth-floor window in New Jersey.
The incident transpired at Flo Rida's New Jersey apartment complex on March 4. Documents submitted to the Superior Court of New Jersey on March 27—which were obtained by People—claim the rapper's son Zohar P. Dillard was injured on the property after tumbling out of a window and landing on a patch of concrete. Dillard and his mom, Alexis Adams, are listed in the docs as plaintiffs against Pitch Perfect 74, LLC, Goldberg Management, the company that owns the complex.
Adams attorney Steven P. Haddad has demanded a jury trial and said the managers are at fault for not installing proper window guards and in turn maintaining the building "in a negligent, careless and reckless manner creating foreseeable and dangerous conditions."
The documents read that Goldberg installed "incorrect sized guards" on the windows "even though these windows were on a fifth (5th) floor story apartment, thereby breaching their duty of care."
Adams told News 12 New Jersey in a written statement that: "As a single mom to a special needs child, this feels like a nightmare. My heart is broken into a million pieces...I am devastated, angry and struggling to come to terms with the fact that my only child has suffered severe injuries due to willful negligence of our landlord and others involved In failing to take necessary safety measures."