Trina's Niece Reportedly Shot and Killed While Visiting Rapper's Hometown of Miami
Trina's niece was reportedly shot and killed while visiting the rapper in her hometown of Miami, according to TMZ. Further details have yet to be confirmed.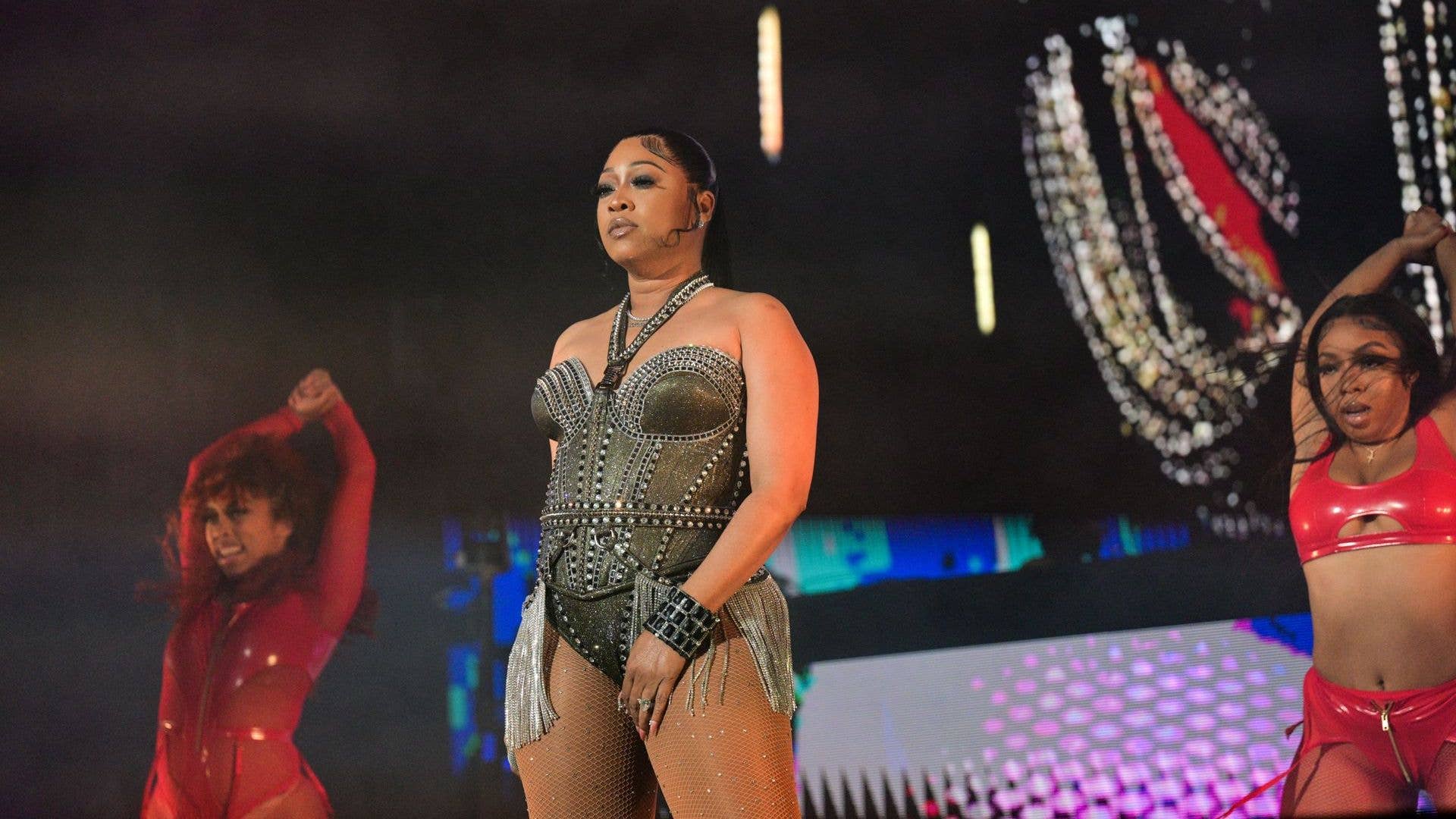 Getty
Image via Getty/Prince Williams/Wireimage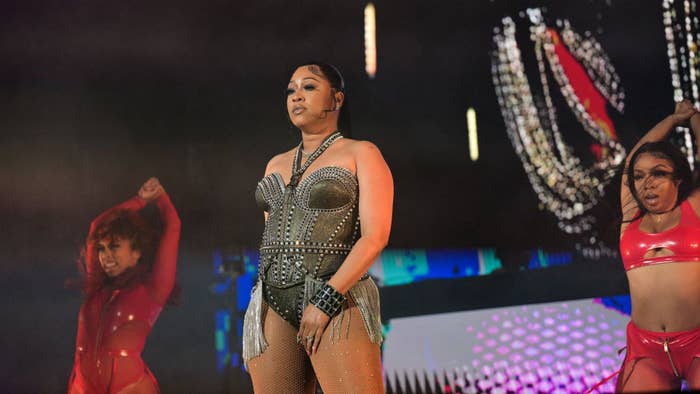 Trina's niece was shot and killed while visiting the rapper in her hometown of Miami, TMZ reports. 

A source told the outlet that the young woman, who Trina referred to as Baby Suga, was shot and killed on the night of Tuesday, July 19. Two other women also sustained gunshot wounds during the incident, and their conditions remain unknown. Law enforcement sources are currently investigating the shooting to see if it was random or targeted.
The news comes after Trina sat down for an extensive conversation with N.O.R.E. and DJ EFN on Drink Champs last week, where she reflected on her extensive career and dismissed the idea of another potential Verzuz.
"I don't have the time," Trina said." If I have nothing to do, I wasn't traveling, if I was sitting at home with my feet up, bored, not booked—oh it's a war. We could go at it. But I don't really have the time for that...I'm so busy making sure my bag is good and making sure everything around me is good and buying property and doing stuff that makes sense."
Trina's love for and contributions to the city of Miami have been well documented over the years. Back in May, the 43-year-old rapper was honored with a key to the city and her own annual "Trina Day" on May 14. A block party was held to commemorate the occasion in Trina's home neighborhood of Liberty City, and Mayor Francis Suarez shared some kind words about the rapper and thanked her for taking care of her hometown.
"Miami product, Liberty City product," Suarez told the crowd. "There are not enough words in the vocabulary to express our deep appreciation for everything you've done for this community. Never forgetting about this community. The one that loves you, that will always love you and will always take care of you as you've always taken care of us."
Trina took to Instagram to express her excitement over the honor. 
"WOWWWW Still can't believe I got 2 keys to the city yesterday," she wrote. "City of Miami and also Miami Dade County."