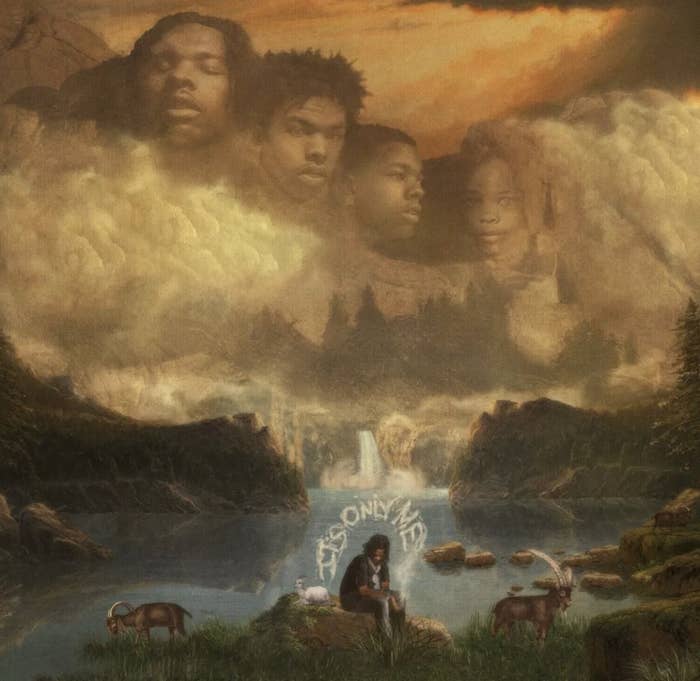 Lil Baby has finally dropped off his highly anticipated third album It's Only Me, which features appearances from Young Thug, Future,Nardo Wick,Pooh Shiesty, EST Gee, Jeremih, Rylo Rodriguez, and Fridayy.
The project arrives after Lil Baby teased it for much of the year before making an official announcement on Sept. 2. The Atlanta rapper had sprinkled singles throughout the spring and summer to get fans excited, including "Right On," "Frozen," and "In a Minute." He put out "Detox" in September and offered concrete details about the record at the top of this month, confirming It's Only Me would have 23 tracks and include just a handful of guests.
Thugger, who has been incarcerated since May as he awaits trial, made sure to get a tweet out on his official account this week playfully threatening that if Baby "don't drop in 3 days we ain't bruddas."
The album serves as the official follow-up to 2020's four-times platinum juggernaut My Turn, which in March became the longest-running LP to stay inside the Top 10 of Billboard's Top R&B/Hip-Hop Albums chart. The new release caps off a massive year for the "Staying Alive" star, who wrapped his lengthy One of Them Ones Tour with Chris Brown on Aug. 27.
Lil Baby took a victory lap the next day when he and Nicki Minaj won the Best Hip-Hop Award at the MTV VMAs for "Do We Have a Problem?" Prime Video also shared the Baby documentary Untrapped the same month, charting his rise to superstar status.
"If even one person is inspired to think their life can change, or be close to what they dream of, then this documentary was worth making," Baby stated about the doc. "I just want to share my story in the hope that it helps others get to their own best story."
Stream Lil Baby's It's Only Me album below.

Continuing his album rollout, Lil Baby appeared on The Tonight Show Starring Jimmy Fallon to perform "Russian Roulette."

Baby has also since shared the music videos for "California Breeze" and "Stand On It." You can watch those below.