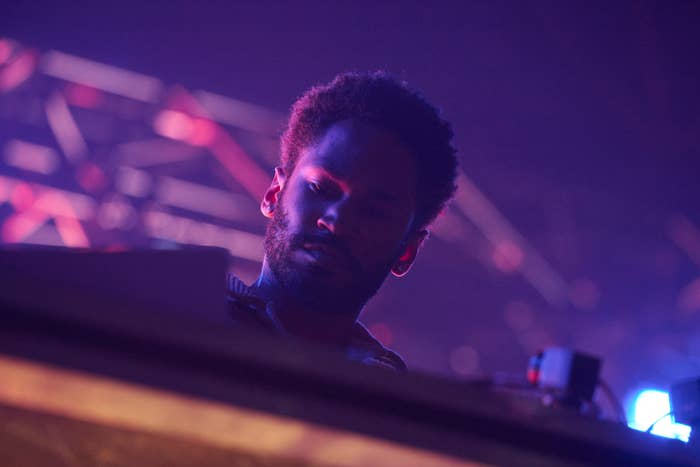 Montreal producer Kaytranada and PinkPantheress have a new track coming.
The info was revealed in a new interview with Rolling Stone, where the pair teased the upcoming collaboration.
The two linked up back in July when PinkPantheress came to Montreal to perform at Osheaga and Kaytra flew back to the city after performing with The Weeknd in Detroit.
In the final moments of the interview, PinkPantheress asks Kaytra what his favourite song that he made was. After he replied and asked PinkPantheress the same question, she tells him that it's "I Must Apologize" but that she's "really excited for people to hear what [they] have."
"This is gonna be insane," Kaytra replies. "They're not ready for that."
PinkPantheress admitted her affinity for Kaytranada's music when she told the Montreal producer that she attempted to make a beat for a friend that was "as Kaytranada-inspired as possible."
When Kaytranada asked to hear it, PinkPantheress shrugged him off, telling him "it's fucking terrible."
While PinkPantheress has mostly worked on UK garage-inspired music, she has also dabbled in other styles of dance music, especially on her new track "Picture in my Mind" with Sam Gellaitry. She also released a remix album of her debut project, To Hell With It, with a track from Canadian producer WondaGurl.
Kaytranada has had a busy year, too, hopping on The Weeknd's After Hours Till Dawn Tour where he opened for the Toronto-born artist.