How Toronto Producer Ace G Turned an Intimate Moment Into Drake and Jack Harlow's "Churchill Downs"
Toronto's Ace G chats about using his partner's voice as a sample on Jack Harlow and Drake track "Churchill Downs" and working with Daniel Caesar.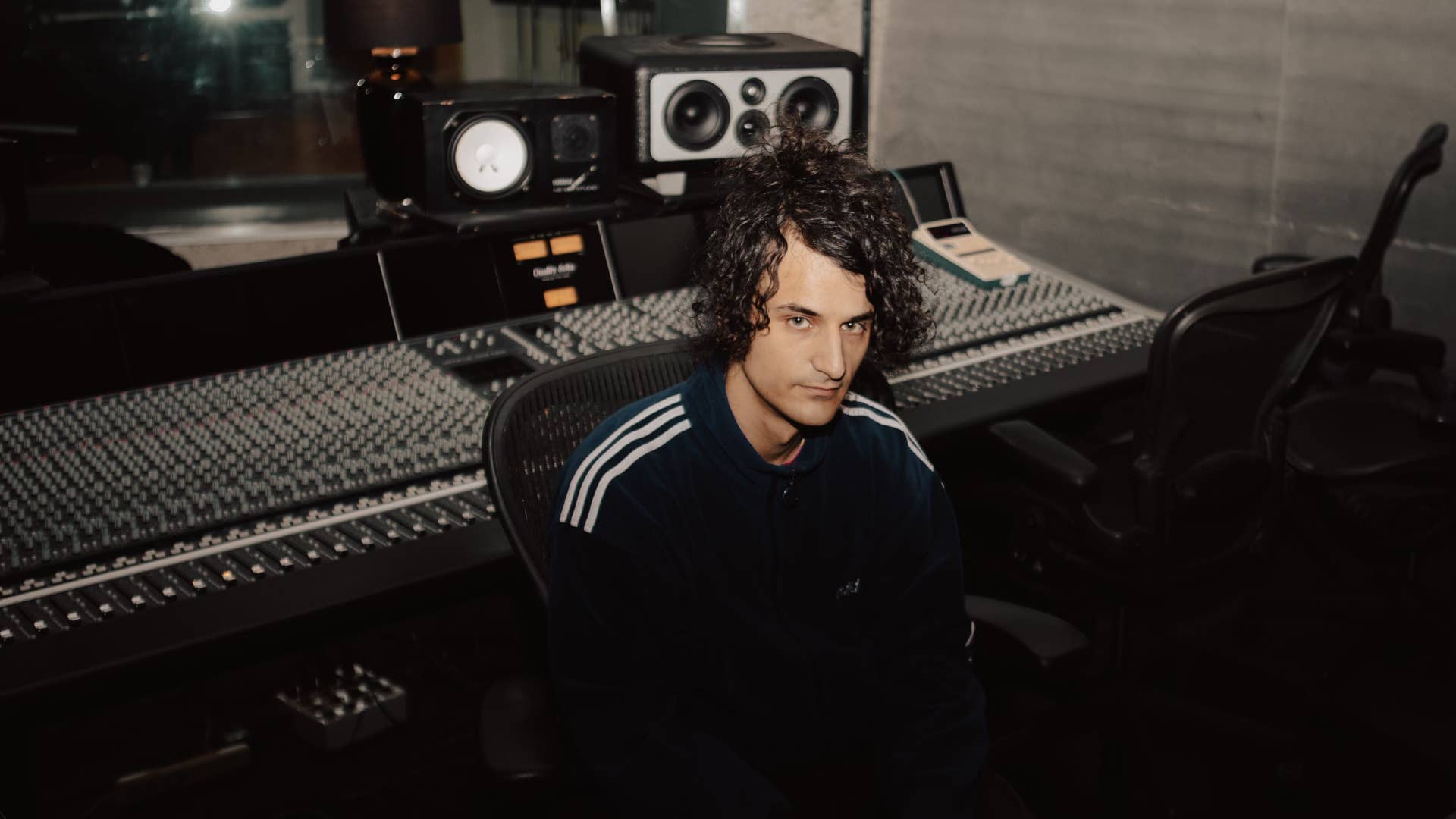 Publicist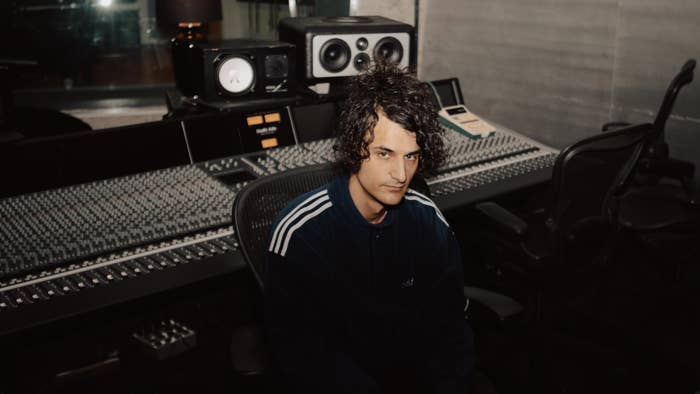 "Churchill Downs" is poised for ubiquity thanks to its teaming of chart toppers Jack Harlow and Drake. But the track started off as a much more low key, and deeply moving, collaboration for hotshot Toronto producer Ace G and his special someone. 
As is his wont, it didn't even occur to Ace G that someone like Harlow might choose the instrumental for his anticipated new album Come Home The Kids Miss You. Nor Drizzy hopping on for a feature. Instead of any calculating careerism, the Toronto jazz multi-instrumentalist-turned-buzzed producer follows his muse and intuition. And certainly no music could make the head cede to the heart more than "Churchill Downs." Or as Ace G put it in a recent interview with Complex Canada: "It started with just a synth, a harp, and my girl singing. I didn't know it could be a hit."

With him on the synth and his would-be partner Myriam Eydo holding her harp, not to mention Ace G's heart, in her hands, the pair improvised in the producer's Toronto studio in the summer of 2020. The harpist was about to travel to Berlin, just as they began realizing their romance was budding into a relationship. After fifteen minutes of improvising, "She just started singing, and that melody came out of it. It was this super pure musical moment, one that you couldn't go into the studio and just recreate" recalls Ace G. 
"If you listen closely, you can actually hear the traffic in the sample. So yeah, that's definitely a Toronto vibe." – On producing "Churchill Downs"
He later immortalized that special moment by chopping it and putting it to a grid, to make it easier for a beat maker to flip. Building on his lady's show-stopping performance was meaningful on not just a sonic level, but also lyrically. As Eydo put it on Instagram: "@ace_g_ this melody was born out of my love for you, it's crazy that such an intimate moment is now being heard worldwide." 
Not enough to make you swoon? Then consider that Ace G later sat at a kitchen table with some gear, rather than a glitzy studio, and chopped her serenade to him, during a trip to France to introduce Eydo's mother to the happy couple's newborn. Even though he was miles from home, his sculpting of Eydo's vocal sample stayed true to the Toronto sound in more ways than one. Speeding her voice up, for one, is very en vogue in his city's music scene, says Ace G. His studio where they recorded their improvisation, meanwhile, is next to the freeway and he says "if you listen closely, you can actually hear the traffic in the sample. So yeah, that's definitely a Toronto vibe."
Ace G later sent the instrumental—driven by Miriam's otherworldly murmuring vocal sample—along with some other music he'd been working on, to an industry contact asking for the producer's freshest material. Ace G's contact was so impressed by what would become "Churchill Downs," he handed it up an esteemed chain until it reached towering Toronto producer Boi-1da. From there, Ace G says, "It got flipped pretty quick, and then I just started hearing that it was going to be this crazy song…" Like any wizened music biz insider, Ace G kept his expectations in check. Then Come Home The Kids Miss You's tracklist dropped. That left Ace G to exclaim "Oh, damn, this is like a PSA. Like, the boys are on it! I've produced notable stuff before, but this is definitely the biggest song of my career."
Impressive as this Harlow hookup is, Ace G's star was certainly already climbing. Take his work with Toronto R&B royalty Daniel Caesar. He contributed to a number of songs on Caesar's breakthrough, Freudian, including one track for which he layered fifty samples from vintage Moog synthesizers to create distinctively retro jazzy harmonies. And now Ace G elevates the drums on the aching and understated new single "Please Do Not Lean," for which Caesar also recruited Toronto hip-hop and jazz masters BADBADNOTGOOD for the song's climactic closer. Searing as the song already was, its opening drums needed redoing, prompting Caesar to record himself playing the rhythm he needed. The singer, or "Danny" as Ace G affectionately calls him, then called on the producer, who "took the drum stems, put them in my laptop and quantized them, and made it sound like it's like coming through an MPC or something." Despite the jargon that occasionally slips into his studio session recollections, Ace G's infectious enthusiasm makes each detail gripping, while also lending those descriptions gravitas through specificity. Speaking of conveying meaning: he says that on "Please Do Not Lean"—"Danny and I just complemented each other because I was probably the only person that could have translated that drum rhythm of his, in that sense in that moment. I feel like my jazz background helped."
Jazz is not the only thing he has in common with fellow "Please Do Not Lean" contributors BADBADNOTGOOD (BBNG). The members of that band were a few years ahead of Ace G at Humber College in Toronto, and the producer always looked up to them, no more so than when he was 17 years old watching BBNG perform with a then-nascent Odd Future. Being on a song with them now is a "full circle moment" for Ace G. And BBNG still leave him in awe just like back in the day—especially the midway switch up on "Please Do Not Lean" that BBNG helmed with "Flutes and a dreamy vibe" that Ace G says he loves and has come to expect from the band.
Before he became enamoured with BBNG's jazzy contributions to hip-hop, Ace G first fell in love with that older genre as a boy listening to acclaimed pianist Keith Jarrett from his father's record collection. His dad played in a rock band before becoming a pilot, but also maintained a passion for music and taught his son his first song on the piano. Ace G laughs when remembering how his father would "pick me up from school and, literally every day, he would play the same Tower of Power record. I think it kind of helped develop my ears. I can hear chords and harmonies really, really quickly. That's one of the things that has helped me the most in my career." 
Ace G now finds himself forming similar musical bonds with his own daughter, laughing while describing how he has videos of her "Just bopping to D'Angelo." It has also "Changed my perspective on creation. Like you know, creating a human is pretty crazy. It's changed the way I look at the world, and it makes me so grateful." 
That thankfulness extends to his work with like-minded collaborators, and how those songs connected with eager listeners. Rather than chase trends or tailor beats for superstars that may or may not be receptive, Ace G makes music organically, and the rest falls into place. Or as he puts it: "I'm so grateful because I haven't had to compromise my artistic integrity, or make stuff for the 'industry.' Like, what I did for Freudian is accessible, but also abstract at the same time. Honestly, that's one of the best feelings ever."