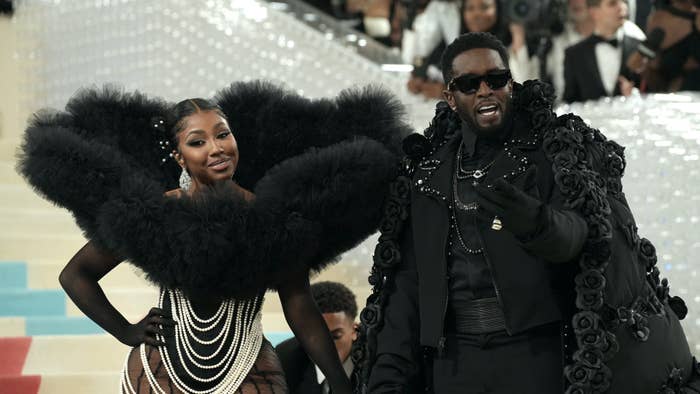 Will Yung Miami expand her family with Diddy? She's definitely not opposed to it.
The City Girls rapper addressed the topic during a Twitter Q&A session on Friday when a fan plainly asked: "If you got pregnant by Diddy would you keep it?"
Miami, born Caresha Brownlee, kept her response short and sweet: "Yeah."
Since confirming her relationship with Diddy back in 2022, the 29-year-old rapper has been quite vocal about her desire to have more children. Miami welcomed her first child, a son named Jai Malik Wiggins Jr. in 2013, years before she broke into the hip-hop mainstream. The boy's father was Jai Wiggins, Miami's ex-partner who died from gun violence in 2020. Months before her ex's death, Miami gave birth to a daughter named Summer Miami Luellen, who she shares with her ex-boyfriend, producer Southside.
Although Diddy has never been married, the music mogul has a total of seven children with various women. His young kid, a daughter named Sean Love Combs, was born in late 2022, when he was romantically involved with Miami. The City Girls member immediately squashed speculation that she was "blindsided" by the news, claiming Diddy had told her months before his public announcement. She shared the information during an episode of her Caresha, Please podcast with special guest G Herbo.
"I think communication is key … when you're dealing with somebody. It wasn't, like, a surprise," she said when asked about Diddy's baby news. "Men are so afraid of being truthful from the jump. They try to, like, lie a lot and you have to show that, 'I'm a real person.' I'm real like that."
Herbo then asked Miami if she wanted to have more children.
"I'm fucking, so if it happens, I'll do it," she said. "I'm not taking no Plan B [pills]."