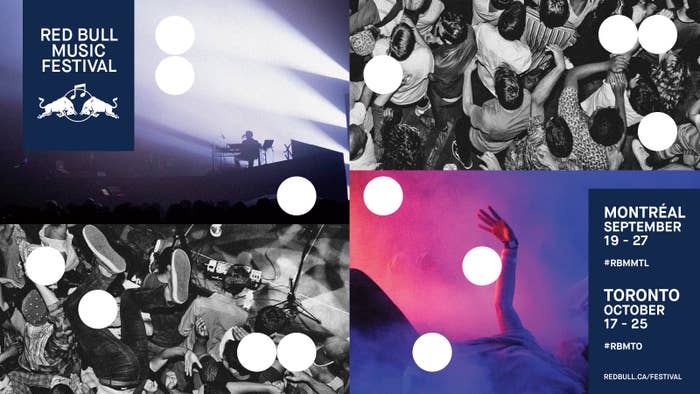 It's been less than a year since Red Bull brought its "3 Days In" concept to Toronto and a miniature, weekend-long version of it's Red Bull Music Academy to Montreal, but they are already back with more surprises in store for both Canadian cities. Red Bull Music just announced it will host a week-long music festival in each city this fall, with each aiming to shine "a light on the sounds, scenes and minds moving music forward."
Details are sparse at this point but you'll definitely want to mark your calendars for the Montréal installment to take place from September 19 to 27, and Toronto to go down from October 17 to 25.
There is no lineup information yet, but Red Bull promises "diverse programing of unique show concepts and experiences," and given their proven track record and how insane both 3 Days and the RBMA Weekender were last year, we suggest you don't sleep on this. Be sure to head to redbull.ca/festival and sign up so you can stay in the know.