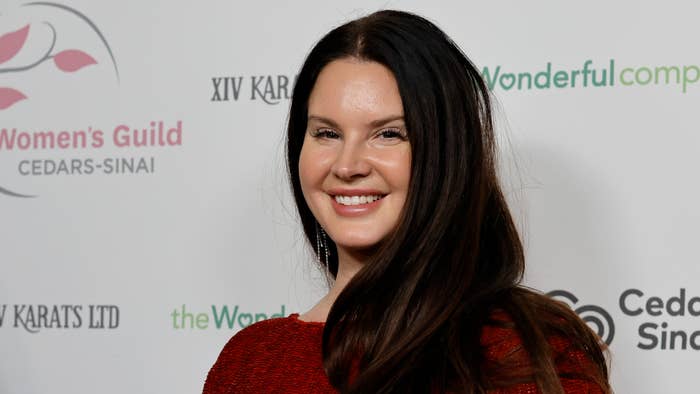 It's personal for Lana Del Rey. 
The Blue Banisters singer shared that a single billboard promoting her forthcoming album Did You Know That There's A Tunnel Under Ocean Blvd has been placed in the hometown of her ex-boyfriend. "There's only one and it's in Tulsa," Del Rey wrote on her private Instagram account, later adding in the comments, "It's. Personal." 
The billboard may not have been Del Rey's only delightfully petty move. According to The Fader, all signs seem to be pointing to the ex-boyfriend in question being recently retired Lt. Sean Larkin of the Tulsa Police Department. She also announced the album's title and released the title track on Dec. 7, which happens to be his birthday. 
The two broke up in 2020 after six months together, as reported by E! Online. "Right now, we're just friends," Larkin said in a New York Times profile following their split. "We still talk and whatnot, we just have busy schedules right now." 
"When we were in Tulsa, we hung out with my law enforcement friends and their spouses. We all Super Bowl partied together, dinners and things like that," he said of their relationship. "Normal things couples do with their friends."
Larkin became known outside of Tulsa for his appearance on the A&E reality series Live PD. In his New York Times profile, Larkin declined to get into the details of how their relationship started, aside from confirming they met in New York City and "just kind of hit it off from day one." 
Did You Know That There's A Tunnel Under Ocean Blvd. will be released on March 10.