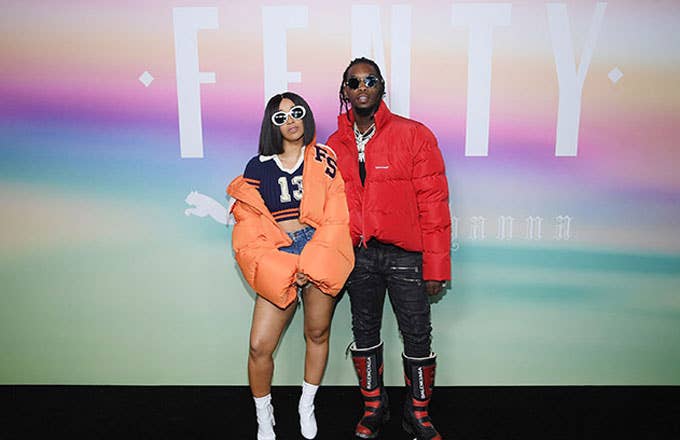 Cardi B and Offset are shooting down allegations from a woman claiming to be carrying a child belonging to the member of Migos.
On Friday, Celina Powell posted a photo of a sonogram of her baby girl on her Instagram account. "I'm not sure what the future holds but I hope @offsetyrn & I work this out for the sake of Karma Lee Cephus," she wrote in the caption. Both Cardi and Offset say they don't know Powell personally, however, there is a video going around which shows Offset speaking with her in a FaceTime call. TMZreports the video could be the result of a prank call from Powell after she obtained Offset's phone number. 
"I know y'all like 'this bitch done faked hella pregnancies' but this time there's NOOO doubt," Powell added. This comment is in reference to prior instances where she has claimed to be pregnant with Chief Keef and Fetty Wap's baby. 
Since their engagement, Cardi and Offset have encountered a number of situations which could potentially hurt their bond. Following the cheating allegations, footage from Offset's iCloud account made their way online, leading Cardi's lawyer to threaten legal action once they find out who was behind the leak.