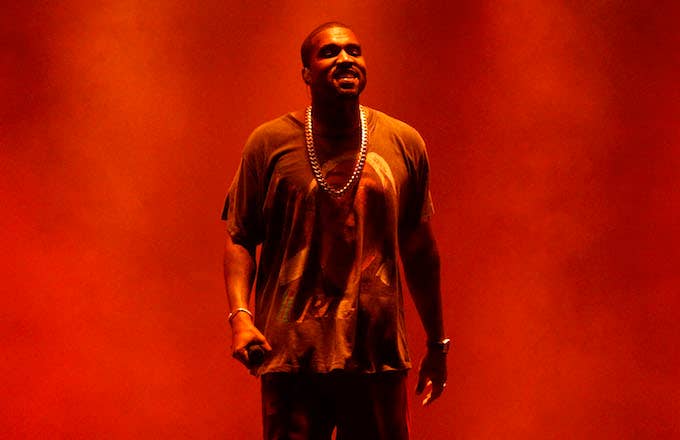 Turns out Generation Z is getting craftier by the day.
A middle school teacher by the name of  Eric Sauercracker took to Twitter to share that one of his students found a clever workaround in order to listen to Kanye West during the no-phones-allowed midterm.
"Students are taking their Physics Midterm exam today. I said no cell phones, not even for music since they could be used to cheat," the teacher tweeted. "This student brought in a record player and is bumping Kanye in his headphones right now." Included with the tweet is a photo of the student's headphones plugged into a record player spinning Yeezy's The College Dropout album.
The ultimate Yeezy fan didn't come unprepared, either. If you look closely, you'll notice the student also brought classics from Ye's discography such as Late Registration and My Beautiful Dark Twisted Fantasy.
I think it's safe to say, based on his ingenuity, this young student is going places. Hopefully he put in the same amount of effort on studying and aced that test, though.