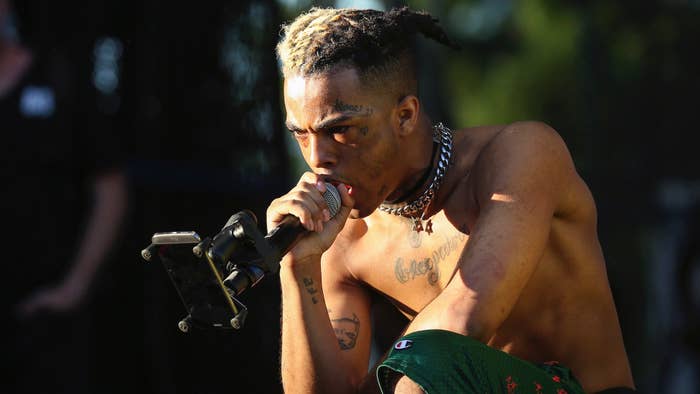 It's been nearly four years since the murder of XXXTentacion, and now it's been revealed the late rapper will be receiving a documentary that will premiere at SXSW Film Festival 2022.
News of the doc came via XXX's Instagram account, which is now run by his estate. Look at Me! is being produced by the film sector of The Fader.
"It's finally here: a film that takes you through the complicated life of a troubled and controversial genius, XXXTENTACION," the caption for the post reads. Included in the post is also a synopsis for the doc. 

"Look at Me! explores how Florida teenager Jahseh Onfroy became SoundCloud rapper XXXTENTACION, one of the most streamed artists on the planet," the synopsis reads. "Through frank commentary from family, friends and romantic partners, and unseen archival footage, director Sabaah Folayan offers a sensitive portrayal of an artist whose acts of violence, raw musical talent and open struggles with mental health left an indelible mark on his generation before his death at the age of 20."
XXXTenatcion was a massively successful and polarizing figure at the peak of his rap career from 2016 to 2018. He was the torchbearer for SoundCloud rappers and helped usher them into the mainstream, but the young talent also had several run-ins with the law for domestic abuse. 
Look at Me! is directed by Sabaah Folayan and produced by FADER Films and will premiere in March during SXSW Film Festival, which takes place in Austin, Texas.