Pusha-T Explains Reasoning Behind Posting Lana Del Rey Photo Covered by White Powder
Pusha-T finally explained the meaning behind his mysterious post of Lana Del Rey from her 'Lust for Life' photoshoot that he shared in January.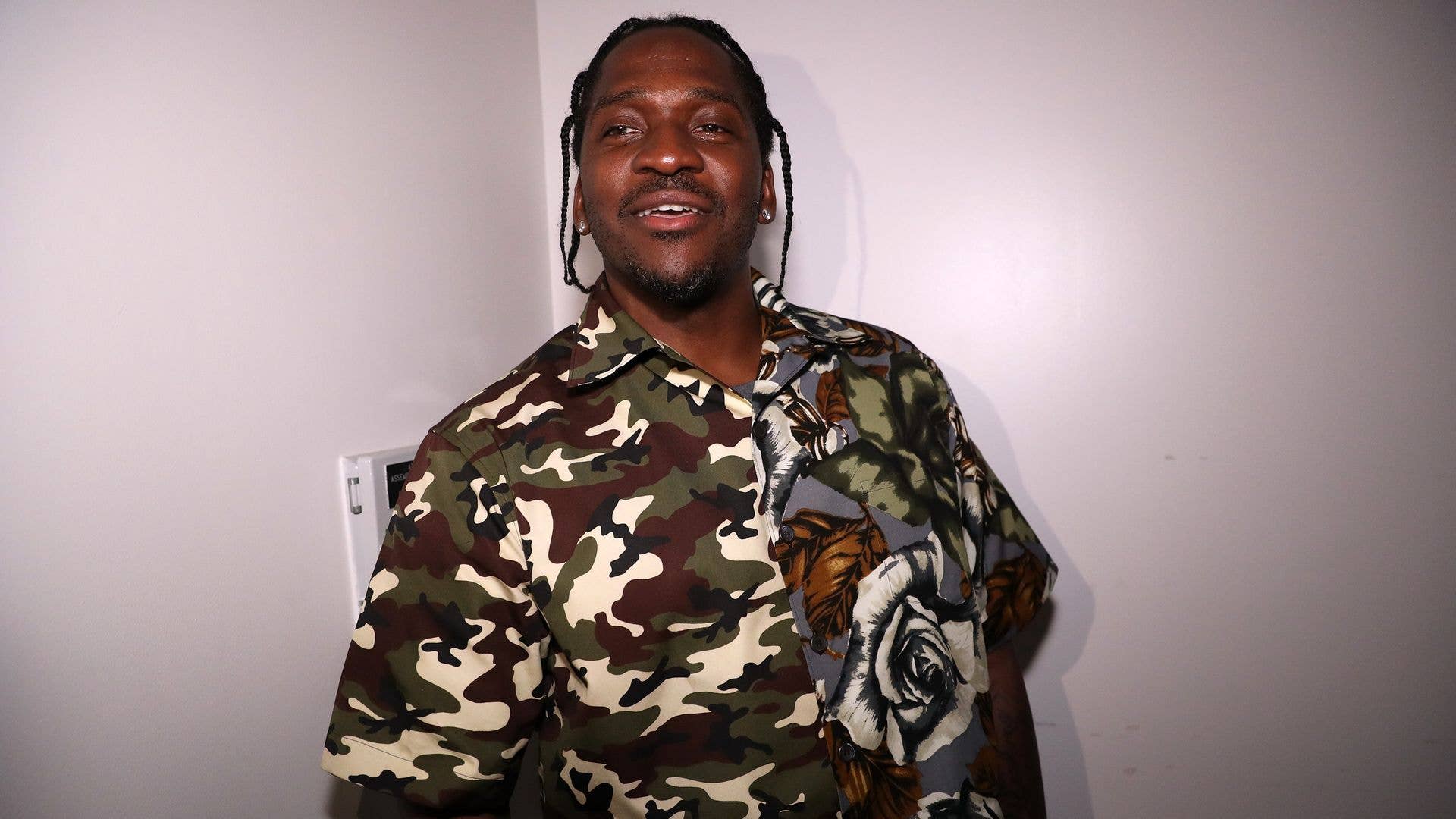 Getty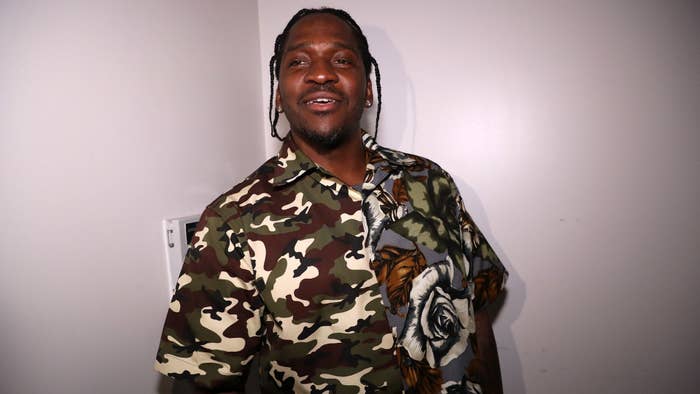 Pusha-T is in album mode, which has fans analyzing everything the rapper says, does, and—especially—posts on social media.
Back in January, Push kickstarted his album rollout by sharing a mysterious image of Lana Del Rey from the photoshoot for her LP Lust For Life, obscured by a suggestive white powder. His lead single, "Diet Coke," came soon after, but now the Clipse rapper has finally explained why he posted that photo in the first place.
"Musically, I think Lana Del Rey speaks to the same subject matter, but just on different ends of it," Pusha told Rolling Stone. "You can hear remnants of drug indulgence and addiction. So it's like, 'Man, why not?' I thought it made sense."
Many fans have speculated this will be used as the cover art for King Push's heavily anticipated fourth studio album. Much is still unknown about the project, including its title, except that Push is already calling it "album of the motherfucking year." 
Asked if there's a collab with Del Rey in the pipeline, the rapper revealed that something might be in the works. "One of the heads of Interscope called right after the picture came out and asked me to get on a remix," he said. "I forgot which song, but I'm still waiting for them to send it over."
Even though updates on Pusha-T's upcoming album have been few and far between, he's still finding unique ways to keep the streets fed—no pun intended—like teaming up with Arby's for a creative diss track commercial for its new fish sandwich. The ad generated an estimated $8.2 million in exposure for the fast food chain.
Push recently tried his luck with the hot wings of death on Hot Ones and shared why his record has taken this long. "My brand is all about creating masterpieces and I don't know if masterpieces get churned out every six months, or every nine months. Or every year, actually," he told Evans.
Check out the latest episode of Hot Ones featuring Pusha-T below.