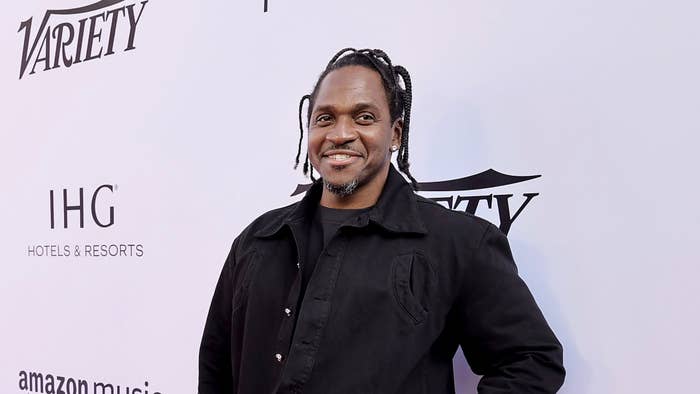 It appears Arby's received a decent boost in the fast-food wars. And it's thanks in large part to Pusha-T.
On Tuesday, business analyst Darren Rovell, citing Apex Marketing, reported King Push's "Spicy Fish Diss Track" netted the roast beef giant more than $8 million equivalent in advertising exposure. The estimate was shared just a day after the record's premiere.
Pusha responded to the news shortly after, sharing lyrics from an unreleased track that was previewed back in January: "Critics he's out of his mind/Haters he's outta his prime" he wrote. "…yet, always where the money's at like lottery signs."
"Spicy Fish Diss" was a playful record aimed McDonald's, home of the famous Filet-O-Fish sandwich. It was intended to promote Arby's spicy fish sandwich that was introduced about a month ago. 
"How dare you sell a square fish asking us to trust it?" he raps. "A half slice of cheese, Mickey D's on a budget?/Arby's crispy fish is simply it/With lines 'round the corner, we might need a guest list/Exit stage left, the sandwiches taste fresh."
The collaboration was especially notable, as Pusha is credited with writing McDonald's iconic "I'm lovin' it" jingle back in 2003. He spoke about the deal during a recent interview with Rolling Stone, claiming he got paid "peanuts" for his contribution.
"I did it at a very young age at a very young time in my career where I wasn't asking for as much money and ownership," he explained. "It's something that's always dug at me later in life like, 'Dammit, I was a part of this and I should have more stake.'"