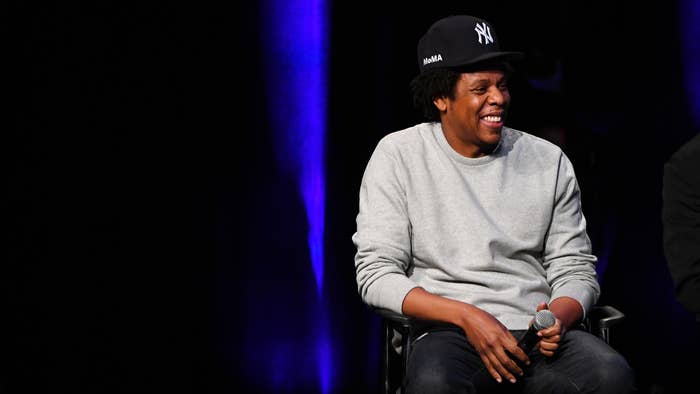 Jay-Z has been a vocal advocate for criminal justice reform and leads multiple ventures to pursue equity for marginalized groups. Now, one of Roc Nation's branches, Team Roc, has just helped raise $1 million to go towards a local Innocence Project to investigate wrongful convictions in Wyandotte County, Kansas.
Team Roc shared a post on Instagram last week shedding more light on the situation surrounding the corruption in the Kansas City judicial system.
According to the Kansas City Star, the Innocence Project is dealing with over 40 cases in the county of individuals wrongfully convicted, including the case for Lamonte McIntyre, a man who spent 23 years in prison for two murders he did not commit. Tricia Rojo Bushnell, executive director of the Midwest Innocence Project, told the outlet that Team Roc's investment is a huge help and will help shed light on more people's cases.
"It's a huge investment," Rojo Bushnell said. "The ability to look at these cases … is really going to continue to shine a light on what we need to do to actually provide a just criminal legal system in Wyandotte County."
The Kansas City Star also cited that Team Roc bought a full-page advertisement in The Washington Post that further highlighted the alleged corruption in the Kansas City justice system.
"The police and eyewitness reports of criminal behavior perpetrated by members of the Kansas City, Kansas police department, over the past several decades, are staggering," the ad read. "They detail graphic accounts of rape, murder, sex trafficking and corruption so rampant and so blatant, it would be shocking if even a single allegation were true."