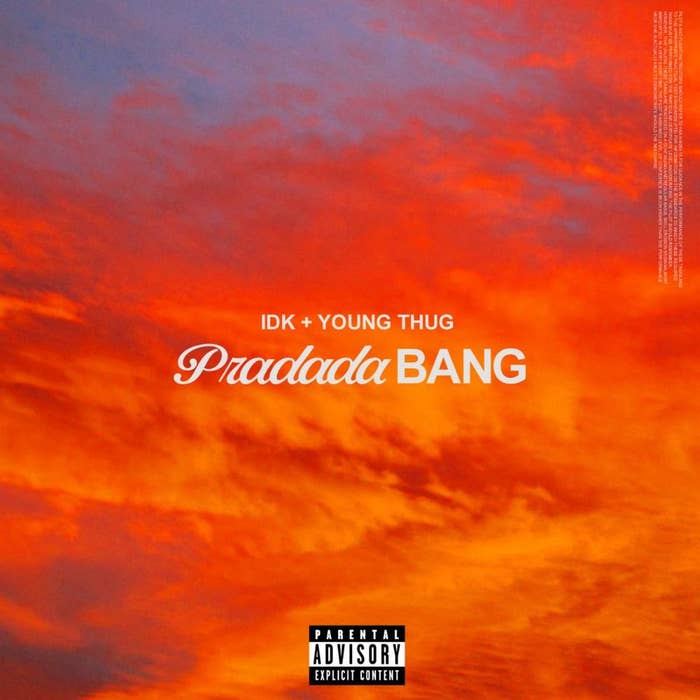 As he prepares to release his upcoming album, USEE4YOURSELF, IDK has teamed up with Young Thug to deliver his new song, "PradadaBang."
Thug and IDK go back and forth the entire song, one-upping each other with every nuanced flex or illumination into the things they value like loyalty, trust, and respect. "PradadaBang" will be featured on IDK's upcoming album, USEE4YOURSELF. The Maryland rapper shared the album cover on his Instagram a few weeks ago and included a thoughtful note.
"The idea of love is a complicated thing," he wrote in the caption. "It's even more complicated for a black man in an environment that limits your vulnerability. I needed the truth to heal. I'm only now starting to see that. USEE4YOURSELF 7/9. Pre order + Pre save now."
IDK has also been busy on the business front. He just revealed that he is now a part of the Nike family and will be launching a 10-day "No Label Academy" music business course at Harvard University from August 21-31, sponsored by Logitech, GUESS, Brand Jordan, Warner Records, and more. The program aims to provide tangible and constructive information about the music industry from insiders in the business to help guide students preparing to enter it.
USEE4YOURSELF is due out on July 9, so in the meantime check out IDK's new song "PradadaBang" featuring Young Thug down below.