Tyler, the Creator Beats DJ Khaled to Land First No. 1 Album With 'IGOR'
The project marks his first time at the spot.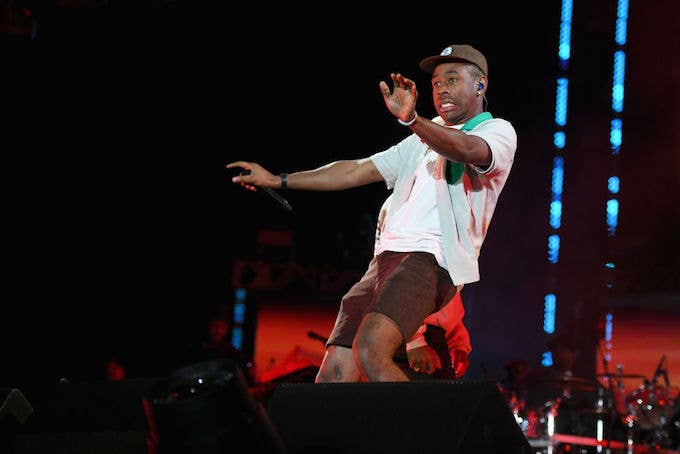 Getty
Image via Getty/Craig Barritt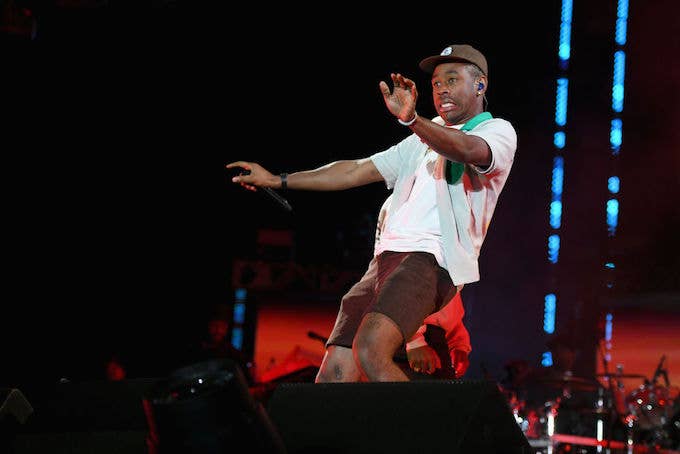 DJ Khaled's Father of Asahd and Tyler the Creator's fifth studio album IGOR arrived on the same day last week, allowing fans to spend the week speculating where each offering will rank on the Billboard 200 album chart. The numbers are in, and IGOR debuted at number 1, with 165,000 equivalent album sales, followed by Father of Asahd with 136,000.  
Of IGOR's equivalent album units, 74,000 came from traditional album sales. Streaming activity, on the other hand, brought in 122.9 million streaming equivalent albums (SEA) units. IGORwas predicted to rake in 145-170K album equivalent units, 45-65K of which were expected to be pure sales.
Although Khaled has had his fair share of No. 1 debuts, Tyler's past albums have yet to secure the ranking spot. In 2017, Flower Boy premiered at No. 2, barely losing to Lana Del Rey's Lust for Life. His previous project Cherry Bomb peaked at No. 4. According to Hip Hop By The Numbers, Tyler made history with his IGOR release, since he's the first solo rapper to debut at No.1 for an album he produced and arranged completely on his own. 
Both artists promoted their newest albums with merchandise bundles, which for Tyler included IGOR-branded t-shirts, stickers, and lawn signs that read "Vote IGOR." Khaled, on the other hand, stuck to energy supplements, offering Awake Energy Shot drinks. The New York Times notes that Tyler's range of product offerings may have impacted his win over Khaled. 
The achievement appeared to surprise Tyler, too. After the news broke, he posted a series of appreciative tweets, including one where he's shedding a tear. Tyler's manager, Christian Clancy, also took to IG to celebrate the news. 
IGOR, NUMBER UNO, STANK YOU
honestly didnt think people would enjoy this album based on alot of thing, so again, thank you, i mean it
alot alot of effort put into this. not that that should dictate if people like it or not but im happy all that time and attention paid off
DJ Khaled previously reached the top spot with Major Key in 2016 and again in 2017 with Grateful. Father of Asahd already has six tracks on the Apple Music chart, including the Cardi B and 21 Savage-assisted track "Wish Wish" and "Higher" featuring John Legend and the late Nipsey Hussle.
Other albums on this week's Billboard 200 chart include Billie Eilish's When We All Fall Asleep, Where Do We Go? at No.3, Khalid's Free Spirit at No.4.