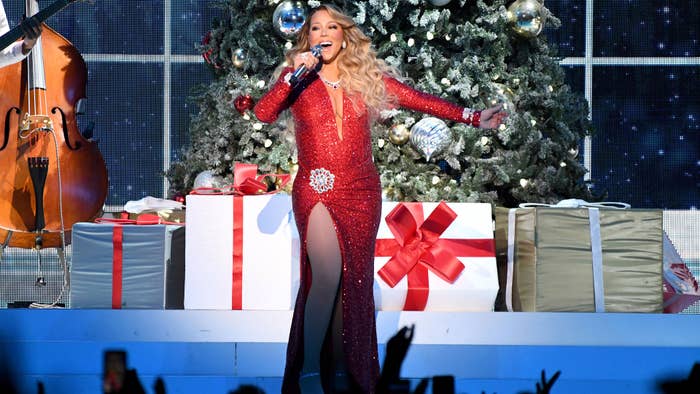 In a development that makes sense given the date and all, Mariah Carey's "All I Want For Christmas Is You" broke the Spotify record for most streams in a single day. The new mark to shoot for is now set at 17.223 million and, in case it's unclear, was established on Christmas Eve.
In reaction to a tweet from Chart Data pointing out this accomplishment, Carey expressed her appreciation for the large amount of people who still really, really love that song. As she put it: "I know people think I'm making "coin" (lil secret: artists make very little from streams) but the real reason I'm sitting here in astonishment & gratitude is seeing the joy this little song I wrote brings to people. THANK YOU & MERRY CHRISTMAS!!!"
The track was first featured on Carey's Merry Christmas album, released at the end of October 1994 (this may or may not make you feel old). TMZ reports that, as of 2017, Carey had made about $60 million off the song, though it's not clear how much she makes each year. Per her tweet, it doesn't sound like much comes from streaming services. But congrats all the same.