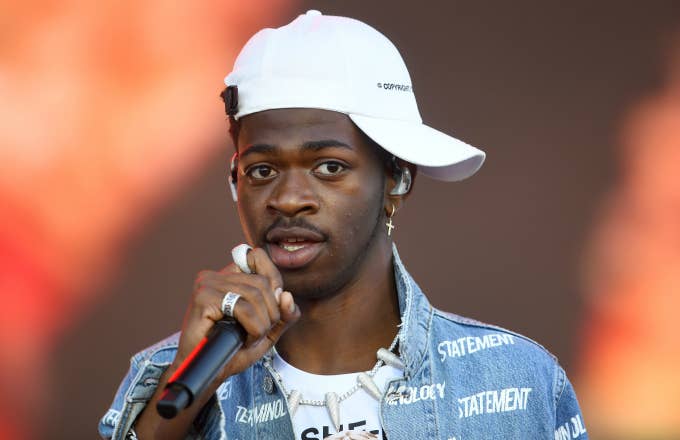 Lil Nas X is taking over the charts, but all this success seems to have led to some confusion. 
On Wednesday, the popular Chart Data Twitter account tweeted that "Old Town Road" was now a certified diamond-selling single. Lil Nas X quickly seconded this news by tweeting, "OLD TOWN ROAD JUST WENT DIAMOND!!!! WTFFFFFF."
But once again it was proven that not everything you read on the internet is true as RIAA's official account quickly responded with the correct information. 
"The song is currently 3X multi-Platinum," RIAA commented. "Please reach out to [RIAA] with any questions going forward. Thanks!"
With listeners growing infatuation with record sales and streaming equivalents, Chart Data has emerged as one of the more reliable sources to see how much an artist is selling. In fact, it has become so popular that the artists themselves have started to use it to verify their work. But, as displayed today, nothing compares to the direct source. 
Still, having a 3-times platinum record is a massive accomplishment. On top of this, Lil Nas X is proving he's not a one trick pony as it was just reported that he has two singles on Billboard's Rock charts. When this is taken into consideration, it's only a matter of time before he secures his first diamond plaque.