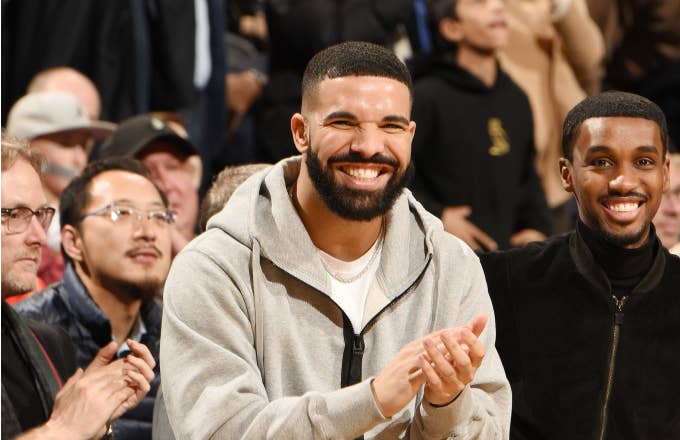 One fan's dream came true when Drake took a slight pause in his Tuesday performance to acknowledge her comedic genius.
Since beginning his hostile takeover, Drake has habitually professed (and displayed) his love for thicker women. This affinity hit its zenith during his verse on Nicki Minaj's 2014 single "Only," where he raps "She say I'm obsessed with thick women and I agree/yeah, that's right I like my girls BBW." Although it has been over five years since he first uttered those bars, one fan decided to remind Drake where home is by bringing a sign to his London concert that reads "I heard you like BBWs?"
The fan's cleverness not only got Drake's attention, but also led him to acknowledge her sense of humor despite being in the middle of a concert.
"You can't hold signs like that," Drake joked. "You're gonna make me laugh."
Fortunately, the concertgoer had a true friend in attendance, who was able to catch their interaction on video. The clip quickly went viral with the popular Drake fan page Word On Road retweeting the exchange so that the world could enjoy their not-so-private moment.