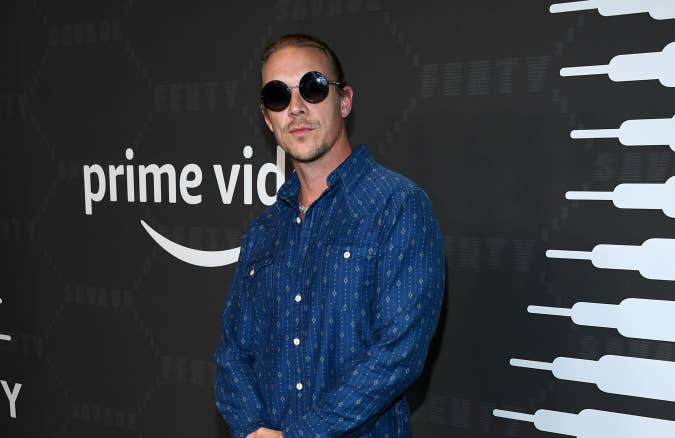 Diplo is asking the 6 God for forgiveness. 
During an interview with The Cut, Diplo stated that he's "for sure" that Drake "hates" him. When they realized that Drizzy unfollowed him on Instagram and Twitter, his team went through his tweets and located a joke about Drake's son joining the alternative hip-hop collective, Brockhampton.
"I can't remember exactly what it was," Diplo said about the now-deleted tweet. "[But] it was super-funny."
Diplo has detached himself from social media and the digital world in recent years. In fact, one of the Major Lazer writers, Cash, runs Diplo's socials including his twitter account. It was Cash who sent out the joke that might have offended Drake, not Diplo. As a result, he's hoping that he and Drake can get back on the same page. 
"Come back, dude!" Diplo said after mentioning that they both have Vegas residencies and children. "I miss us! I miss us!" 
As known, Drake's son became a topic of discussion when Pusha T decided to out him as a father during their rap beef. After this, Drake went on the offensive against people that might have revealed his secret to Push. During his appearance on HBO's The Shop, Drizzy accused Kanye West of being the mole. Yet, Pusha told the Joe Budden Podcast that a woman associated with Drake's friend and producer Noah "40" Shebib told him.