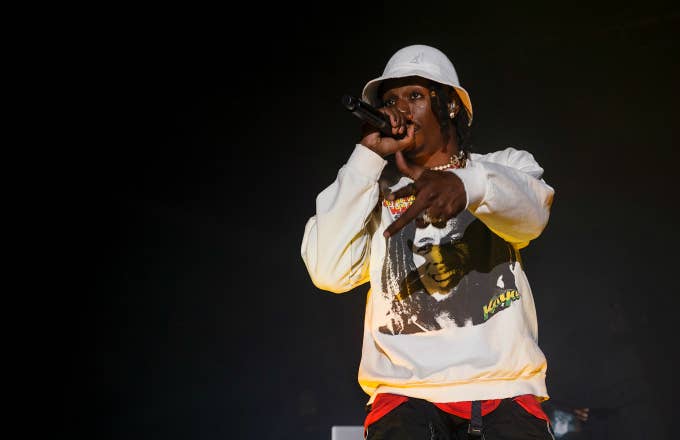 The mass shooting epidemic has impacted almost every sphere of American culture and now it's affecting hip-hop. 
Joey Badass' Beast Coast collective was forced to cancel their performance at the Michigan Lottery Amphitheater after two mass shooting threats put the performance in jeopardy, Clickonitdetroit.com reports. As of now, it is unclear the severity of these threats but the Macomb County Sheriff's Department is conducting a thorough investigating into the situation. 
"Obviously in today's world and things going on recently, we have to take each threat seriously," Sheriff Anthony Wickersham told the outlet. "We were going to put additional deputies and undercover officers in and around the venue, and later this afternoon I found out the event was canceled."
The show's promoter 313 Presents announced that the concert had been canceled via a statement released on their website on Sunday. 
"Due to unforeseen circumstances tonight's Beast Coast 'Escape from New York Tour' at Michigan Lottery Amphitheatre at Freedom Hill is canceled," the statement reads. "Tickets can be refunded at point of purchase. Tickets purchased by phone or online will be automatically refunded."
Although not much is known, Wickersham did disclose that two separate threats were reported. 
"They were just provided with the information that was currently available. Again, these were two separate threats that came in and both were being investigated," Wickerham explained. "Today we take every threat seriously and will investigate and do what we can to protect people."
The concert was scheduled to take place at the venue in Sterling Heights, Michigan on Sunday. Currently, there's no news on whether the performance will be made up at a later date.