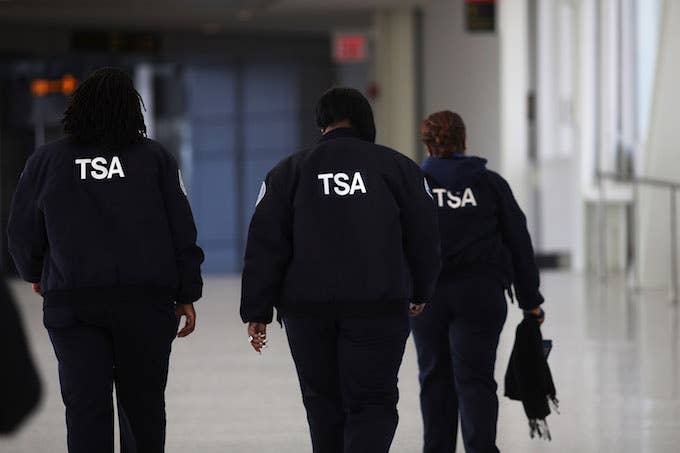 We are now in the midst of the second-longest government shutdown ever, which began on Dec. 22.
That means around 800,000 federal workers aren't working or working without pay until the shutdown is over. However, there does seem to be a silver lining in this situation: the loudspeakers at John F. Kennedy International Airport in New York City have been playing music that isn't typical for the U.S.'s sixth-busiest airport, Business Insider reports.
Some passengers flying out of JFK have tweeted about hearing uncensored versions of Travis Scott's Drake-assisted "Sicko Mode," as well as Kanye West's infamous cut "Lift Yourself."
A spokesperson for the Port Authority of New York and New Jersey told Business Insider that TSA employees and airline employees have control over the music at certain terminals. It looks like JFK's playlist has also included Ludacris, Beastie Boys, and Paramore.
Read some of the reactions to the TSA agents' taste in music below.