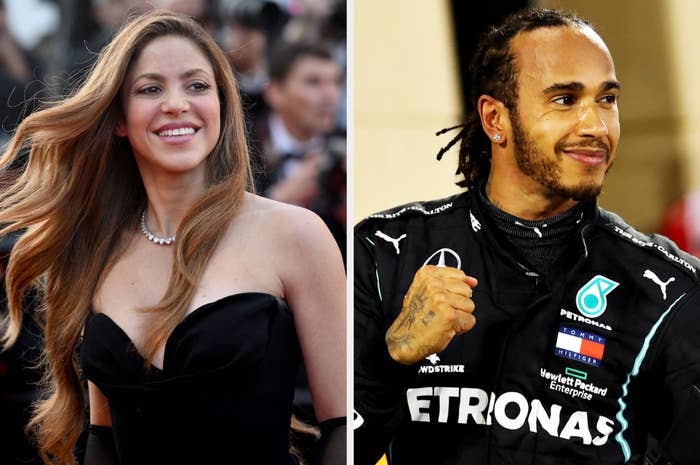 Shakira had a lot of fun at the Miami Grand Prix.
TMZ reports that following the Formula One Grand Prix, she was seen hanging out with Lewis Hamilton on a boat. In photos, Hamilton, wearing a black sleeveless t-shirt and white cap, can be seen helping Shakira onto the vessel. The British race car driver and the singer were joined by others, including Hamilton's friend, fencer Miles Chamley-Watson.
Shakira and Hamilton reportedly spent time at Cipriani restaurant in Miami after the race on Sunday. Then she apparently visited Hamilton at his Florida home this week as well. It's unclear if the pair are just friends or if something more is afoot.
Shakira also hung out with Tom Cruise at the Grand Prix, with a source saying there was "chemistry" between the two single adults.
"He is extremely interested in pursuing her," the source told the outlet. "Shakira needs a soft pillow to fall on, and that could be Tom." The source described the actor as "a nice-looking guy" and "talented." Also, apparently it was important for the insider to note that Shakira is not taller than Cruise, who is 5-foot-7. A video popped up, which shows the two of them talking during the event.
Shakira split with her ex-husband, soccer player Gerard Piqué, in 2022 after being together for 11 years. She suggested that he cheated on her in her song "Monotonía."