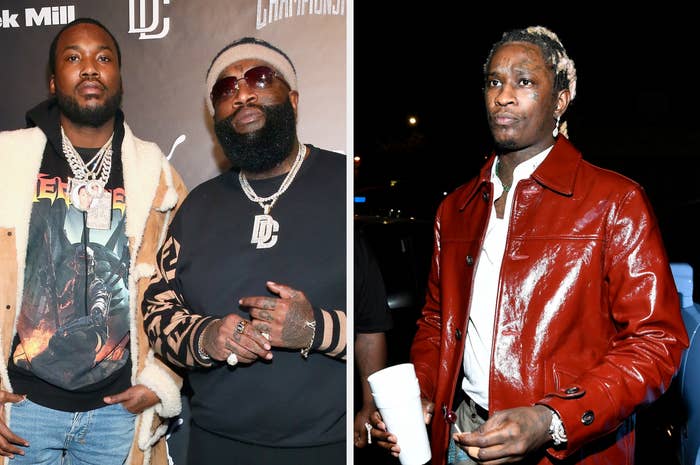 Rick Ross wants to see Young Thug go free.
In the MMG head's latest collab project with Meek Mill, Too Good to Be True, Rozay references Thugger in the second verse of the track, "They Don't Really Love You."
Ross raps: "Ain't no love in the game, you better get a gun and hold / Co-defendant snitchin', indictment in the envelope / Free Slime, he doin' time because they done him wrong / Wish him well, let's flip and sell until he gettin' mail."
That's not the only time Ross makes the proclamation. On the song "Grandiose" with Vory, Rozay lets out a "Free Slime" on the second verse, again.
Meek also broadcasted a similar message on X Friday afternoon. "Locking us for rapping got me scared to do an interview," he wrote. "Free Jeff, free Lucci."