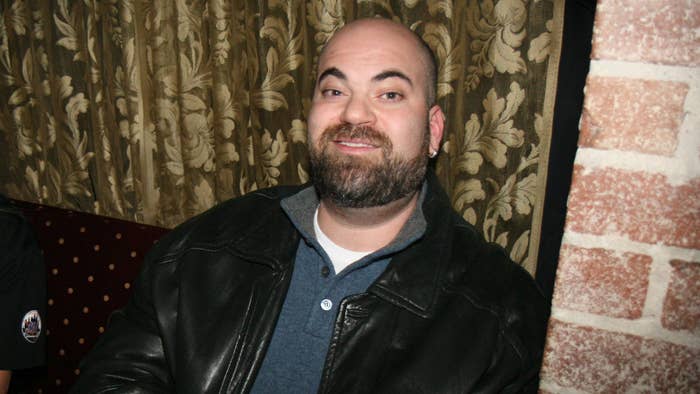 Paul Rosenberg's tenure with Def Jam Recordings is ending.
The iconic label confirmed Friday that Rosenberg will resign as its chairman and CEO. Instead, he will focus his efforts on his management company Goliath Artists—the same firm where he helped develop Eminem's career for two decades—and Shady Records, his joint venture with Eminem under Interscope's umbrella.
"Lucian [Grainge, CEO of Universal Music Group] offered me a dream opportunity to serve at the helm of Def Jam. The experience I had running one of the greatest, most storied record companies of the modern era was incredible. I will remain forever grateful," Rosenberg said in a statement. "I've learned a great deal, but one of the most important things I learned is that my ability to multi-task is not without limits. My new relationship with UMG gives me the ability to continue to sign and develop talent in a more focused and streamlined way, while still dedicating the time necessary to fulfill my management duties and foster the many entrepreneurial endeavors connected with Eminem."
According to Billboard, insiders say Rosenberg's departure is peaceful. Jeffrey Harleston, UMG's General Counsel and Executive Vice President of Business & Legal Affairs, will take over the the CEO duties as UMG searches for Rosenberg's replacement.
Rosenberg been with the label since 2017, at a moment when Em had stepped back from the spotlight. Since then, the Detroit rapper has dropped three albums and started touring again in 2018. His most recent offering, this year's surprise album Music To Be Murdered By became the rapper's 11th No. 1 album on the Billboard 200.
Rosenberg began his role in 2018. Back then, he told Billboard that "the time is really great to be able to mold the brand and return it to its proper identity as the greatest hip-hop label of all time."
During Rosenberg's stint with the label, he supervised No. 1 albums from Kanye West (Ye and Jesus Is King) and Logic (Bobby Tarantino II and Confessions of a Dangerous Mind). He also oversaw hit songs from YG, Pusha-T, Jeezy, 2 Chainz, and YK Osiris. In the past, Rosenberg has worked with heavyweights like 50 Cent, Cypress Hill, Action Bronson, and Danny Brown. Rosenberg first connected with Eminem during the recording of the Slim Shady EP. Since then, he's appeared in multiple skits from Em's albums.