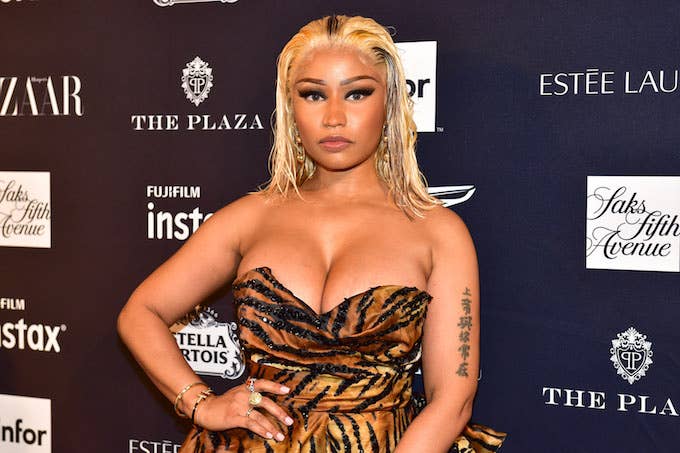 Tomi Lahren took to Twitter, and, again, got checked by a big name rapper. 
Following the news that 21 Savage was arrested by ICE, Lahren tweeted on Sunday, "I got one, two, three, four, five, six, seven, eight ICE agents ready to deport ya," and shared a story from Variety on 21's situation.
On Monday afternoon, Nicki Minaj clapped back, quote-tweeting Lahren and writing, "Your obsession w/our culture is scary to say the least. I hate giving you the attention you so desperately crave. Laughing @ ppl getting deported as if your ancestors discovered America. Are you Native American? You fkn clown."
Lahren replied, "When you're in the country illegally, you get deported. I didn't write the law and neither did ICE. They enforce it. I hope @21savage is able to get an entertainment visa or become a citizen one day. P.S. My ancestors did discover America."
Early Monday morning, Cardi B—who's had an ongoing feud with Lahren the last few weeks—had already come for the Fox Nation host's neck, writing, "Don't make me get my leash." The comment took us back to that moment in January, when Cardi went after Lahren for taking a dig at Cardi's political views, telling the conservative commentator, "Leave me alone I will dog walk you." 
This past weekend, on Super Bowl Sunday, ICE arrested 21 Savage. 21 is currently being held for deportation proceedings, and his lawyer has accused ICE of working to "intimidate" the rapper into leaving the U.S. Since the news broke, a number of celebrities have shown their support for the Atlanta rapper, and Black Lives Matter has launched a petition to fight his deportation.