Nicki Minaj Playfully Calls Out Drake for Texting Her BIA Is 'Fine'
Nicki Minaj playfully shut down Drake during an Instagram Live session, revealing that he was texting her and telling her that BIA is "fine."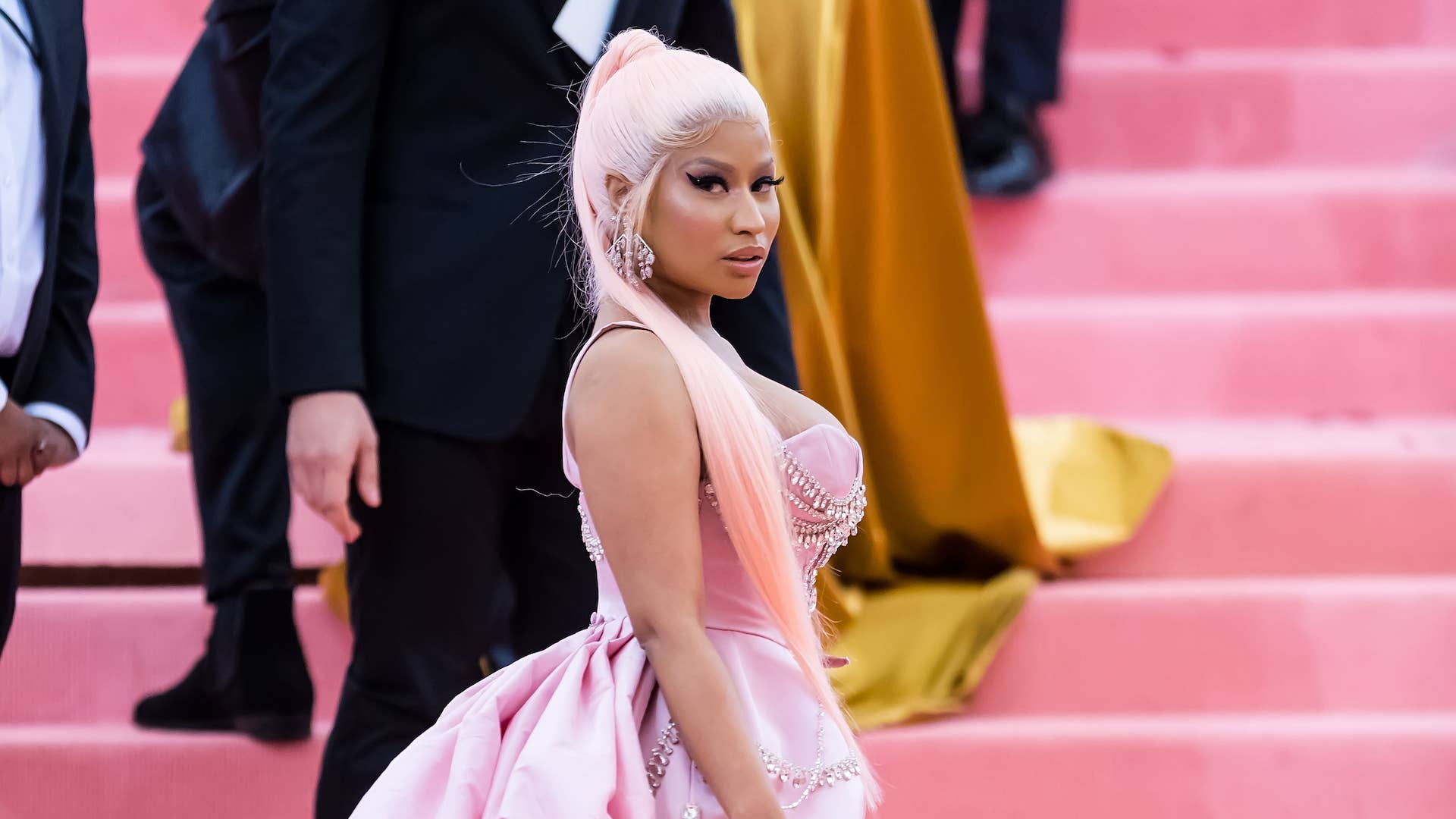 Getty
Image via Getty/Gilbert Carrasquillo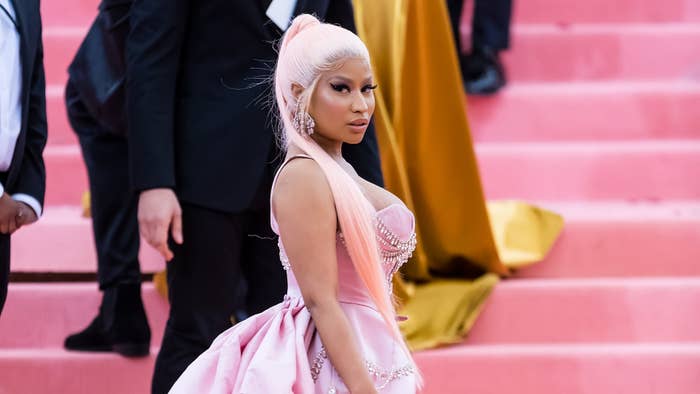 Nicki Minaj wasn't having it when Drake seemingly tried to shoot his shot at BIA during an Instagram Live session.
Nicki and BIA appeared on IG Live Thursday night for a surprise announcement, with the two revealing that Nicki hopped on the remix of BIA's song "Whole Lotta Money." During the live session, Drake was apparently texting Nicki, and brought up BIA.
"Champagnepapi, stop texting me please and go to your big booty ting," Nicki said. "Drake gon' text me talking about BIA fine." 
BIA smiled and said nothing as Nicki continued, "Punch you dead in your face."
The "ting" Nicki could be referring to is a woman named Johanna Leia, who's the mother of high school basketball star Amari Bailey. Drake and Johanna were seen having a private dinner at Dodger Stadium in Los Angeles on Thursday night, with the date captured by KABC-TV helicopter reporter Chris Cristi. Drake has also attended some of Bailey's Sierra Canyon High School basketball games.
Lil Wayne also made an appearance during Minaj's IG Live session, where he addressed marriage rumors and discussed his favorite sex position.
Nicki, Drake, and Wayne recently linked up for "Seeing Green," a bonus track that was included on the re-release of Nicki's 2009 mixtape Beam Me Up Scotty. She admitted that they got the best of her on the star-studded collaboration. "All I know is that they washed me on #SeeingGreen I'm a woman enough to admit when I've  been washed on a track by the Greats," she said.