Fans React to Drake Being Seen in Aerial Photo Having Private Dinner at Empty Dodger Stadium
Drake and a woman whose identity has not been confirmed were photographed from above having a would-be private dinner. Invasion of privacy, indeed.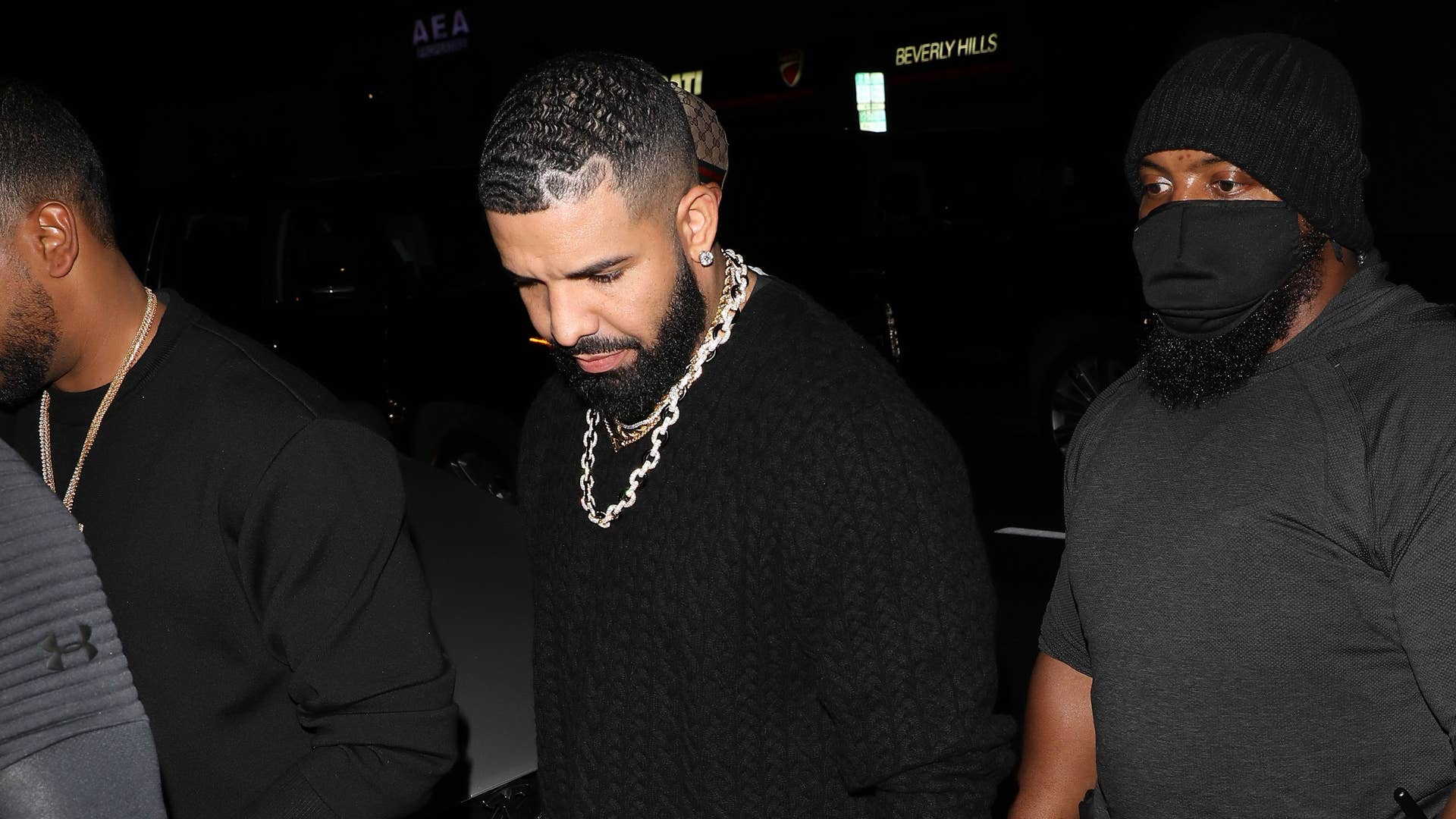 Getty
Image via Getty/Photographer Group/MEGA/GC Images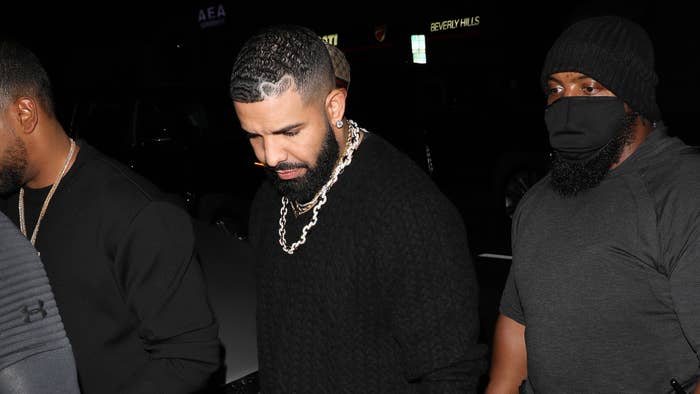 A Drake moment that will surely end up being lyrically documented in a future Hot 100 entry is upon us. 
Early Friday, a grainy photo careened into everyone's timeline showing the Certified Lover Boy artist enjoying a would-be private dinner at Dodger Stadium in Los Angeles.
According to KABC-TV helicopter reporter Chris Cristi, who shared a pair of sky-captured photos and was immediately questioned by fans over what many have argued is a clear invasion of privacy, the stadium was virtually empty aside from Drake and the woman with whom he was enjoying a presumably delicious dinner.
Ideally, the photos in question would merely be glimpses at the official video shoot for this writer's long-requested "Summer Games" sequel, but that's clearly never going to happen. Instead, some fans have taken up the task of (as mentioned above) criticizing the very existence of these images in connection with privacy concerns while also speculating on the identity of Drake's Dodger Stadium dinner partner.
At the time of this writing, many—including TMZ—had argued that the woman is none other than Johanna Leia, the mother of 17-year-old Amari Bailey. Previously, Drake has been seen in attendance at some of Bailey's Sierra Canyon High School games:
It's safe to say this all should be swiftly filed under None of Anyone's Business.
While we wait for Certified Lover Boy, which Drake recently vowed would be out before summer's end, see how the helicopter photo discourse is shaping up below: