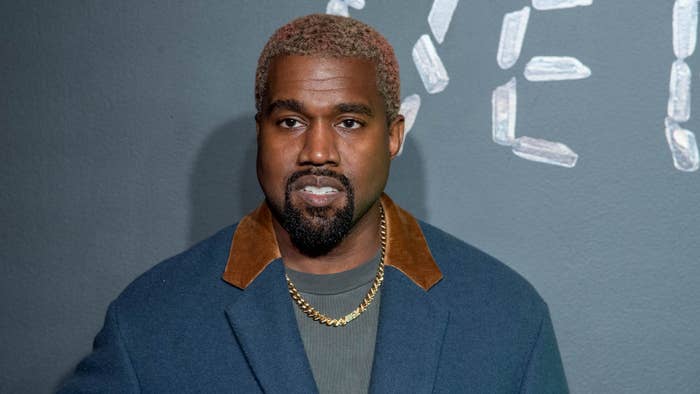 Kanye West and Irina Shayk appear to be growing closer. 
A source told Page Six that Ye has reportedly been wanting to get back into dating and has had his eye on Shayk for some time. "Kanye always had a thing for Irina, so she came to mind early on in his divorce from Kim [Kardashian]. He decided to shoot his shot, and it worked," the insider said.
The pair apparently got together shortly after Kim filed for divorce from the rapper in February. However, it seems like Kanye and Shayk's relationship will remain casual for now, as Ye has no plans to relocate from Los Angeles to New York City, where Shayk lives.
"Kanye is doing well. He had a great trip to France with Irina. They will date long distance," a source told People. "Kanye will continue to be L.A.-based. He has no plans to move to NYC."
"His kids live in L.A," the source added. "He is very focused on business in L.A. too. He likes spending time with Irina though and plans to see her soon again."
Shayk and her ex Bradley Cooper share a 4-year-old daughter, Lea, who Shayk is focused on right now. "Irina is a very hands-on mother and won't let a new romance distract her from her daughter, so it's perfect that things with Kanye are very casual and laid-back at the moment," the Page Six source said. "They're still getting acquainted, but the spark is definitely there, and Kanye likes where things are headed."
Even though the pair have allegedly been talking since spring, news of their relationship only just surfaced around Kanye's 44th birthday, when they were spotted together in Provence, France. Prior to the excursion, he hung out with her in New York. "She seems smitten. He invited her to France and she happily accepted," the People source said. "They are not officially dating, but there is an interest from both sides."
Kanye and Irina have known each other for years in a professional capacity. She modeled for Yeezy and was in his 2010 music video for "Power"; He also name-dropped her in "Christian Dior Flow" from the same year.
Kim has reportedly known about their romance "for weeks," but she isn't worried about it. "Her only concern is their kids. She wants Kanye to be present and spend as much time with them as possible. The kids love when Kanye is around," a People source said.