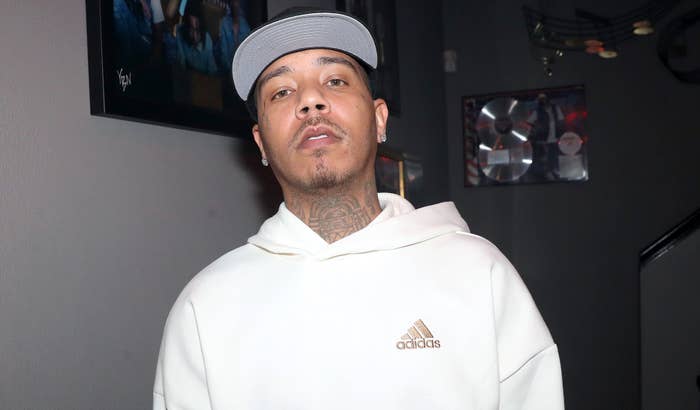 Verzuz comparisons have become the talk of the music world, and now that the Jay-Z discussion has died down a little, fans have moved on to a hypothetical match between two producers: Mustard and Hitmaka.
The conversation took off when a Twitter user shared a clip from the Joe Budden Podcast showing Hitmaka saying he could defeat Mustard in a Verzuz battle.
"This guy @_Hitmaka must be smoking dick thinking he can beat @mustard [in] a Verzuz," @HikeMector wrote. "You named one song and they laughed at you."
Mustard soon responded, "He's high man lol."
Hitmaka, 31, fired back, "No I ain't. In the last 5 years since last time we worked I've sold more records & have more number 1's than you. Im a light one up tho."
Mustard, 31, proceeded to call him out: "lmfao the fact that you believe that shows how high you really are lol."
The two continued to go back and forth, with the original poster even tallying up both producers' RIAA certifications.
At the end, Hitmaka outright challenged Mustard to a battle.
"Whole game talking now u took it viral might as well gone head get ya 20 @mustard I'm the underdog we both get high I know u ain't ducking no [smoke]. We can put sum personal bread up make it interesting."
Hitmaka wrapped up by saying, "In reality anyone that know @mustard know that if I was far off his ego wouldn't let him address it 😂 $100,000 he get in his car right now cut on 📻 my tag gone ring just like his in 2012."