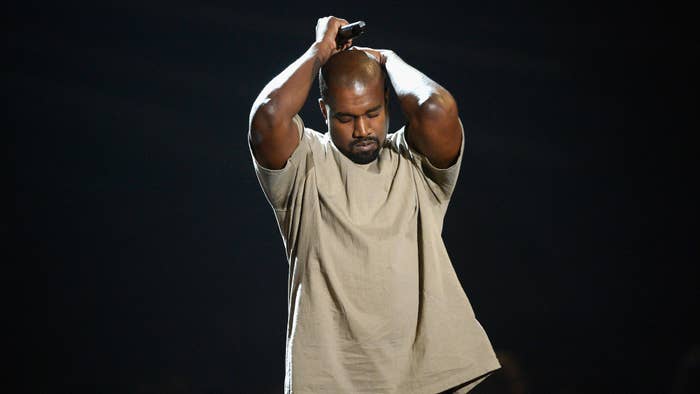 Coachella has some big shoes to fill now that Kanye West has dropped out as one of the festival's Sunday headliners.
TMZ reports that Coachella organizers have a working list of who they hope will take that slot, with The Weeknd and Red Hot Chili Peppers at the top of the list.
Sources tell the outlet that Abel Tesfaye is a solid contender for headliner, with the success of his new album Dawn FM and an impending stadium tour. While discussions between Coachella and the singer reportedly "stalled" before, it seems it's possible that he will perform in some way. Organizers might also vie for The Weeknd to take the stage with headliner Swedish House Mafia, though nothing has been set.
Organizers also have their eyes on Red Hot Chili Peppers. The band would be prepared since they're gearing up for a summer tour and Coachella doesn't already have a huge rock 'n' roll act.
The festival initially wanted Silk Sonic, who are hot off their Grammy wins, including Record of the Year for "Leave the Door Open." However, Bruno Mars reportedly declined since they would need more time to put together an appropriate show for the fest.
More acts are being considered, but sources told the outlet that these are the main hopefuls.
Reports of Ye dropping out of Coachella arrived on Monday, though the reason for his cancellation wasn't apparent. The news follows him being pulled from the Grammys as a performer, and headlines from early February, when he demanded that Billie Eilish apologize to Travis Scott after she stopped her show to help a fan who couldn't breathe. At the time, she also made a comment that some viewed as a diss toward Scott. Kanye was planning on bringing Scott on as a special guest, which would have been his first major live performance since the Astroworld Festival tragedy.
Complex has reached out to reps for The Weeknd and Red Hot Chili Peppers for comment on the report, as well as a rep for Coachella festival organizer Goldenvoice.