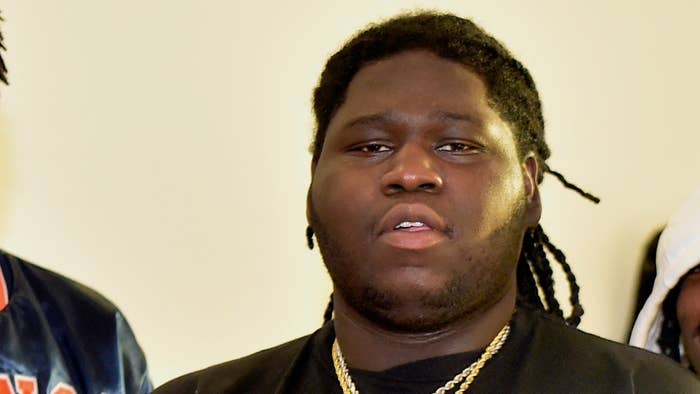 During his journey to find 21, Chop reportedly brandished a semiautomatic handgun while arguing with an unidentified man. Shortly after he returned to the Uber, Chop and the driver were reportedly followed by the man, who then fired shots at the vehicle before speeding away. The driver said he could not identify the gunman, the make of his car, or the license plate.
Chop then allegedly told the driver to drop him off at his home, and offered to pay for the damages. According to XXL, he also asked the driver to not report the incident to police.
The producer addressed his arrest on Instagram Live, claiming he was taken into custody over expired tags.
Meek responded to the drama by insisting Chop was struggling from mental health issues; while French urged the producer to seek help before he gets himself killed.