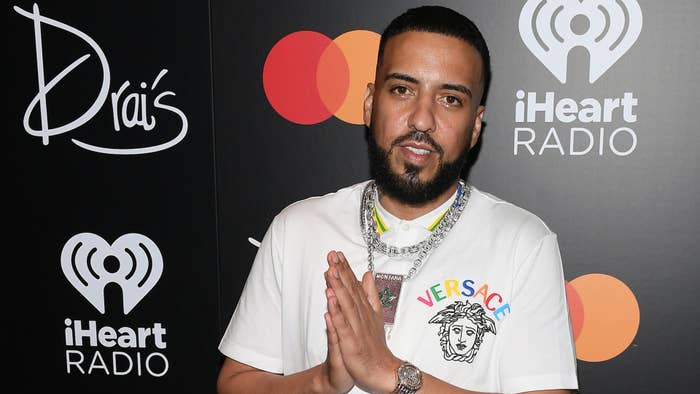 Young Chop has sparked a lot of beefs recently by sending shots at several rappers including French Montana. Although he's already responded to Chop, French Montana took to Twitter on Sunday where he urged the people around the producer to get him professional help.
"Is sad to see this fake ass shit ! [Young Chop] need to be in a mental institution," French wrote. "Is only a matter of time till somebody take his life . Than all u going see is #rip...and a bunch of fake shit ! if somebody care about that man go grab him and take him somewhere .."
This isn't the first time French has questioned Chop's sanity. After Chop's initial outburst, both Montana and fellow MMG artist, Meek Mill, claimed that Chop was suffering from some mental issues. 
French's comments also come after Young Chop went riding through 21 Savage's old Atlanta neighborhood on Sunday. The producer was apparently looking for Savage to be outside but Georgia has a statewide shelter-in-place order.
He then went on Instagram Live and claimed that he was shot at while riding in a Uber through the area. 
"Yo, they need to go hire some more shooters, bro," Chop said on his Live. "Really, bro. Y'all let off that many shots and ain't hit shit, bro."
21 responded to Chop's latest comments towards him, saying he doesn't care where he's from. "In the most treacherous hood, it's n***as that's hoes. All that 'I'm from here I'm from there' that shit don't mean nothing. N***a don't give a fuck where you from, period," he said. This encouraged Chop to try and see Savage in his own neigborhood.